On January 10, 2016 by Kim
Meet OAMM blog partner Maria. She blogs about recipes, DIY projects, and gardening at Maria Makes, and she is a veteran freezer cook.
When she isn't creating or blogging you can find Maria with her husband and their pup, or tailgating at Penn State Football games. She works full-time as a production manager / account manager at a communications firm, and volunteers as a "Big Sister" with the Big Brothers Big Sisters youth mentoring organization.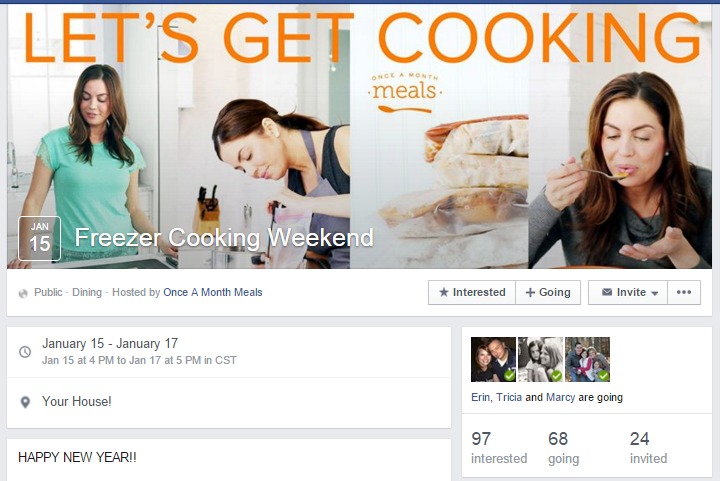 Join Maria and the rest of our freezer cooking community for our Virtual Freezer Cooking Weekend – January 15-17, 2016!
Maria is graciously inviting us into her kitchen this coming weekend via our Instagram feed while she freezer cooks, but we wanted to let you get acquainted first. We will start with some mouthwatering recipes from Maria…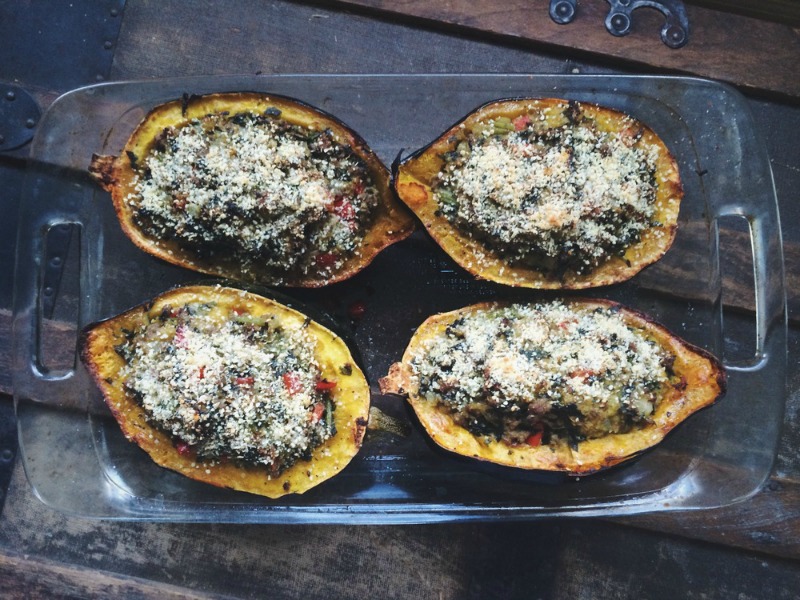 Original: Thai Beef Curry Stuffed Acorn Squash (Paleo, Whole30, GFDF)
Freezable: Thai Beef Curry Stuffed Acorn Squash (log in required)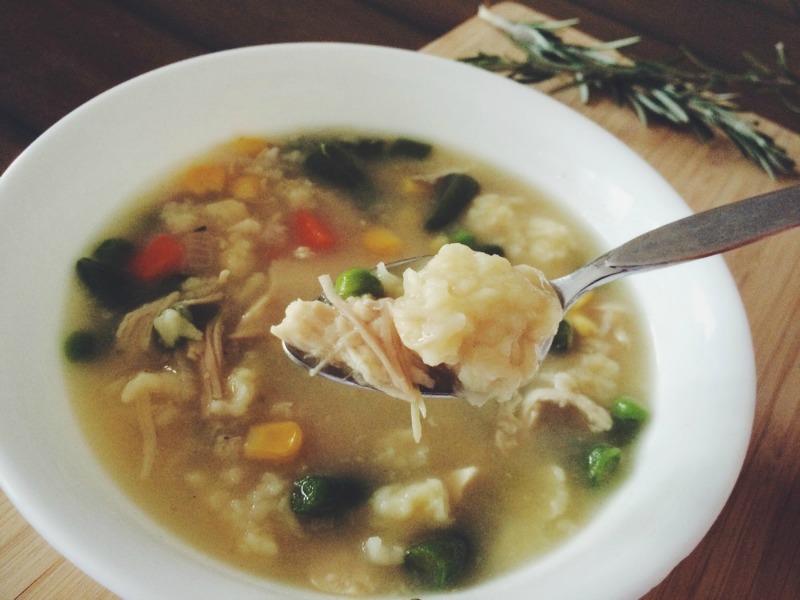 Original: Turkey and Rivels Soup (Traditional, Dairy Free, Nut Free)
Freezable: Turkey and Rivels Soup (log in required)
For more recipes from Maria, you can connect with her on Facebook, Instagram, and Pinterest. Also, Pro Members can log in and find these recipes in Menu Builder to create their own custom menu!
How long have you been blogging about food?
I started my blog just over a year ago, posting recipes, DIY projects, and my experience in planting my first garden. Over the course of the year, I've started to post more and more recipes, especially Whole30/paleo recipes.

Have you always loved cooking, or was it a skill that you learned to love? Who taught you to cook?
I have always loved to cook! Growing up, I loved to watch Emeril on Food Network. Everything I know about cooking I either learned from watching my mom, being glued to Food Network, reading blogs, or from trial and error. To this day, if I'm not sure how to handle something, or need a family recipe, I call my mom (of course).
What is your favorite meal to serve to family and friends? What is your favorite treat to make for yourself?
My favorite meal to serve to family and friends is Zucchini Lasagna. My husband likes it better than the "real thing" and considers it his favorite meal! We also love to use our
Masterbuilt Electric Smoker
when we have friends over — ribs, chicken, sausage, pulled pork… mountains of smoked meat are always a hit. As for my favorite treat — any time I make chocolate chip cookies, I scoop out a few before adding the chocolate chips. Chip-less chocolate chip cookies are my jam!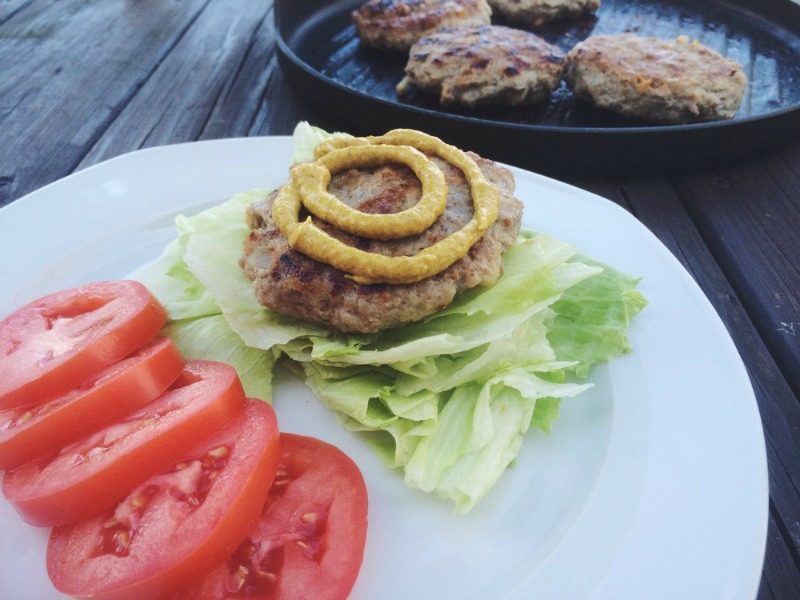 Have you ever freezer cooked?

I've been freezer cooking for about 4 years. I'm working on building up my collection of
freezer cooking recipes on Maria Makes
, and I recently partnered with the
Whole30 Blog
in a 5-part freezer cooking series. It all started in college with basic food prep and cooking big batches of food at a time so I didn't have to worry about meals for the rest of the week. When I graduated and started working crazy hours in advertising, I had zero time (or energy) to cook on weeknights. So my love for freezer cooking was born! My favorite things to freeze are burgers and sausage (like these
Turkey Apple Sausage Patties
– pictured above)! You can make a huge batch, freeze them individually, and cook only what you need.
What is your favorite kitchen tool or gadget?

My favorite kitchen tool is my
Paderno World Cuisine Spiral Slicer
. I bought it back in 2011 from Amazon and that thing is still kickin'! I love to use it for zucchini noodles and curly sweet potato fries. I'm also obsessed with my immersion blender (for making homemade mayo and ranch dressing), and this awesome
Rada tomato knife
.
What items are ALWAYS on your grocery list?

Our freezer cooking stash usually takes care of dinners, so if I've done my job, I have mains/proteins covered. My usual grocery list is a lot of fresh produce (fruit, salad stuff and veggies for roasting), eggs, frozen veggie steam bags, some kind of potatoes, snacks for the hubs, and almond milk.