On August 22, 2015 by Kim
OAMM blog partner Rhiannon blogs at Baked in the South, where she shares her favorite recipes for entertaining, tailgating, holidays, and of course the Southern classics. And she loves freezer cooking as much as we do!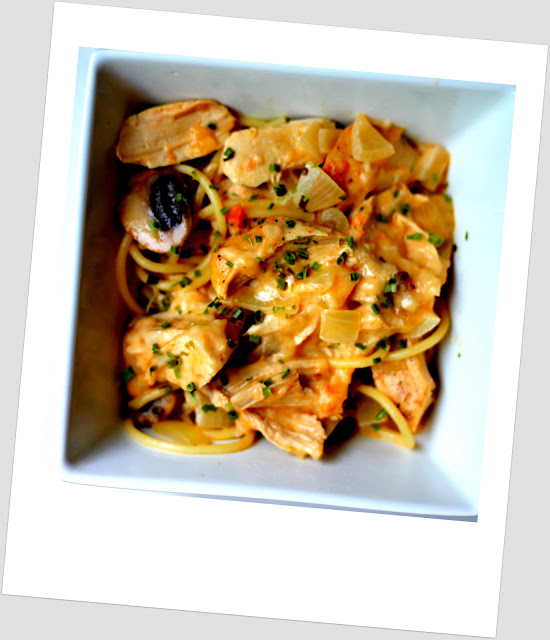 Original: Crockpot Creamy Chicken Tetrazzini (Traditional, Egg Free, Nut Free, Kid Friendly)
Freezable: Crockpot Creamy Chicken Tetrazzini (log-in required)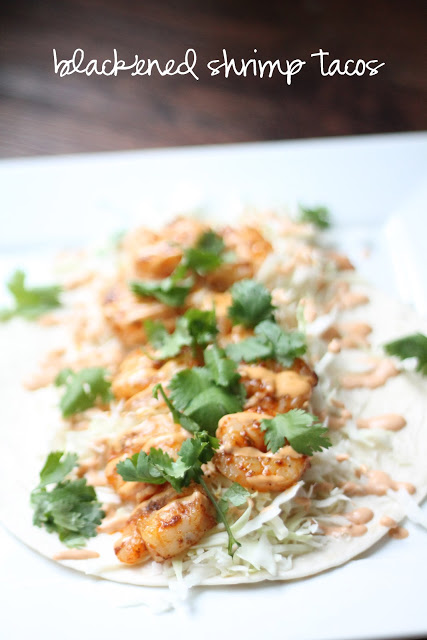 Original: Blackened Shrimp Tacos with Chipotle Aioli (Traditional, Dairy Free, 30 Minute Meal)
Freezable: Blackened Shrimp Tacos with Chipotle Aioli (log-in required)
We also love these tasty recipes from Rhiannon:
Connect with Rhiannon on Facebook, Instagram, and Pinterest for more blog posts and recipes.
How long have you been blogging about food?
I started my blog about four years ago. I love to cook and wanted to work on my food photography, so a food blog seemed like a great idea.
Have you always loved cooking, or was it a skill that you learned to love? Who taught you to cook?
From as early as I can remember, my mom and I were always cooking up something in the kitchen. She taught me a love for cooking.
What is your favorite meal to serve to family and friends?
I love to make big family style casseroles, like lasagna or manicotti, served with homemade bread.
What is your favorite kitchen tool or gadget? Tell us a little about how you fell in love with it and how you use it in your kitchen.
If there were one thing I had to grab out of the house in a fire, it would be my big red Kitchen Aid mixer. I take it with me every where I go:) I love that thing:) It carries a lot of good memories for me.
When you are meal planning or looking for new recipes, what kind of guidelines do you follow for choosing them? Or what inspires you in the kitchen?
I like to try new things, so I am always looking for recipes I've never had before. I try to push myself in the kitchen and usually surprise myself!
What items are ALWAYS on your grocery list? What items will you NEVER put on your grocery list?
Lots of veggies, pasta, and wine of course! I like fresh ingredients, so rarely will I buy processed foods.
Tell us the best kitchen tip or trick that you've ever discovered.
I like to cook all at once, so on Sunday I shop and cook all day.
What do you like to do when you aren't cooking or blogging?
Of course, writing a food blog, I eat a lot! So I try to workout or go paddle boarding a few times a week.
Have you ever freezer cooked? Share some of your favorite recipes or tips.
Yes!!! I love freezer cooking! I actually have a five part series on freezer cooking on the blog with over 25 recipes.