On January 27, 2010 by Robin Z
We have finally picked all of the recipes for the cooking day at this point. Whew, that feels good! Now it is time to figure how much of each we need to make to fulfill our meal goals for the month.
Evaluating Quantity
1. Print the recipes
I first start by going to each of the recipes that I have chosen and printing (if on the web) or making copies (if on a recipe card). I go through the list and number each of my recipes based on what number they correspond to on my recipe selection list. This step comes in handy later on so that you don't miss count or duplicate count.
2. Assess the serving amounts of each recipe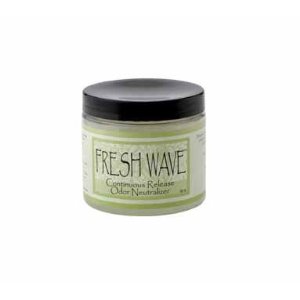 Next, you need to look at the serving amounts of each recipe. Does it make enough for 4, 6, 8, 10 or more? You need to multiply the recipe based on the amount you decided on during the overview and assessing needs section. In the case of OAMM menus, I am always looking for a recipe to serve 16-20 people. If a recipe says it serves 4-6 I read through and determine whether it seems enough to triple or quadruple. On each recipe I write whether I am double, triple, quadrupling, etc.
As a general rule of thumb if a dish will fit into a 9×13 pan it will fit into 2 8×8 dinners making you enough for 2 dinners from one recipe. Therefore, this dish only needs to be doubled to make enough for 4 dinners for 2 families of 4.
If servings are not listed you will have to either email the author or try to determine how many servings you believe it to be.
3. Decide the Container
Since you are already evaluating the amount of each recipe, now would be a good time to write down what type of container that will be needed to accommodate the dish. If it seems like it is a full casserole I use a deep dish 8×8 pan, otherwise, I go with mostly 8×8 pans. If you need help thinking through types of containers that can be used, see my post on freezer containers. Once you have decided on the container type and amount, write that on the recipe so that when you go to fill out the grocery list you don't forget that item.
4. Do the math
After going through and indicating how I need to increase recipes, I then go through and multiply the ingredients by that multiple. I write out the new amount next to the ingredient item as I am working. Yes, a calculator and a conversion chart are extremely helpful here.
At this point I don't worry about turning teaspoons into Tablespoons or cups into ounces. For instance, when you do the math you may find that a recipe now takes 12 Tablespoons of mustard. You know that it would be much faster to measure it out into cups for your cooking day, but we will get to that soon. For now just write down the 12 Tablespoons.
Overview Questions – Evaluating Quantity
1. Have I printed out all of my recipes? Have I numbered them?
2. Decide how to multiply out recipe. Have I written what size pan and how many I will need?
3. Have I indicated for each recipe – the TYPE of container? The NUMBER of containers needed?
4. Have I calculated new total amounts and checked my math?
Please feel free to direct questions in the comment section below. However, keep in mind that this is a multi-part series. Please review previous posts for answers before submitting questions and review upcoming topics to see if your question will be answered shortly. Thank you.
Previous "Create Your Own Menu" Posts:
Future "Create Your Own Menu" Posts:
Part 7 – Creating a Grocery List
Part 8 – Creating Instructions
Part 9 – Substitutions & Equivalents
Part 10 – Creating Labels
Part 11 – Bringing It All Together