Civilized Caveman Winter Menu Vol. 6
A few of this week's yummy paleo meals on this volume of the Civilized Caveman plan include creamy tangerine smoothies, spicy bacon wrapped chicken, and richly comforting bison stew.
New to our Freezer Meal Plans? Each recipe is doubled to maximize your time, money, and ingredients using our MenuBuilder system! Check out How It Works to learn more!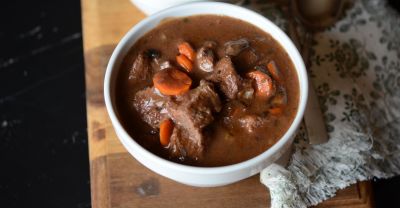 Menu Resources
Quantities based on serving each recipe 2 times.
Download Your Resources