Spring Vegetarian Freezer Menu Vol. 2
Spring is on its way and so are the fresh, seasonal vegetables! This meal plan of freezable recipes incorporates some of those first signs of green with broccoli, cabbage, and scallions. Quinoa also plays a central role on this freezer menu, from Chocolate Chip Quinoa Muffins to Slow Cooker Quinoa Jambalaya with Tempeh as it's a super versatile complete protein.
New to our Freezer Meal Plans? Each recipe is doubled to maximize your time, money, and ingredients using our MenuBuilder system! Check out How It Works to learn more!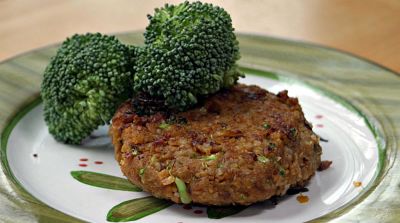 Menu Resources
Quantities based on serving each recipe 2 times.
Download Your Resources