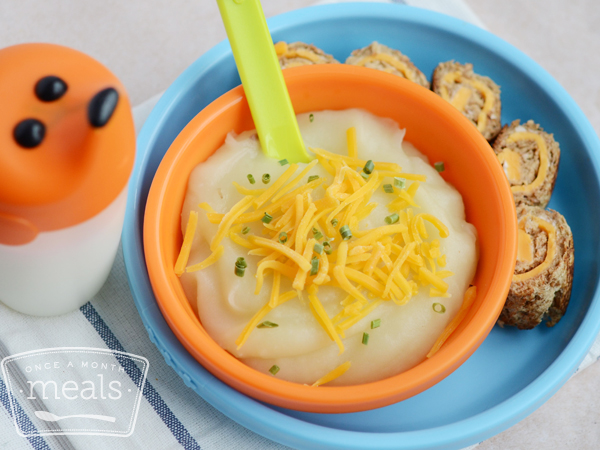 About This Recipe
A cheesy potato soup that was approved by both my 15-month-old daughter and my husband. With a little extra cheese on top, some freshly ground black pepper, and a good crusty bread, this soup makes a great lunch or dinner on a cold day.
Meet The Cook
Melissa
Mom to two kids, Melissa believes not only in freezer cooking but including her kids int her process.  She says the kitchen is often referred to as the heart of the home and thinks that it is in this heart that so much learning and bonding takes place.
Published:
New to Once A Month Meals and Freezer Cooking?
If yes, then welcome! We're happy you've found us! Our goal and mission is to help you and your family make time for what matters most by simplifying your meal time routine using freezing cooking. Click below to find out more about how we can help you and your family save time in the kitchen.