Yes! If you are interested in trying Once a Month Meals but aren't quite sure, you can sample a FREE mini menu by signing up for our newsletter!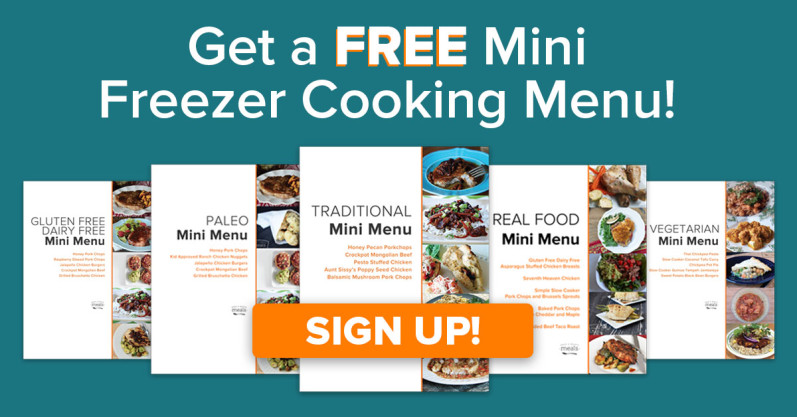 (The form is at the bottom of the page!)
It's a great way to get your feet wet and see how we can help you have healthy meals on hand.
The mini menu will contain: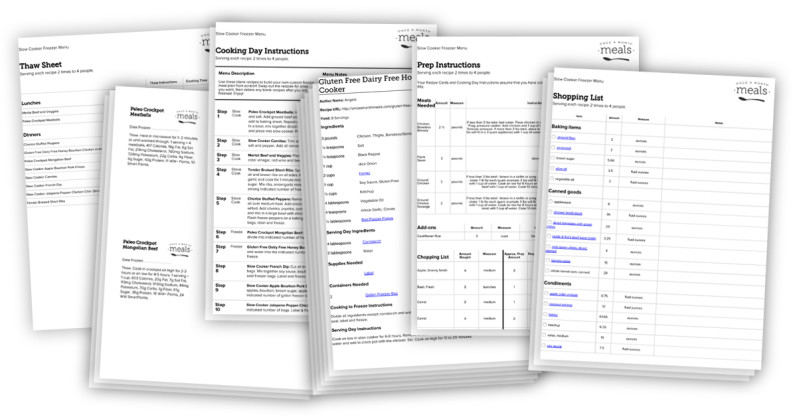 5 recipes (each doubled to provide you with 10 freezer meals total)
Shopping list
Prep instructions
Cooking day instructions
Recipe cards
Labels
Thaw sheet
This sample will give you a great idea of what you will receive as a member.
PLEASE NOTE:
Do be aware that members have more freedom and can customize their menu serving sizes (this sample is set for 4 servings), and are able to fully customize menus by swapping recipes in MenuBuilder.
How to get the Free Mini Menu:
You can get a free mini menu by scrolling to the bottom of any page (including this one!), going to the "Get a Free Mini Menu Today" area, and filling out your information.