To change your payment information:
Log into your account.
Click on your name in the upper right-hand corner and a drop down menu will appear.
Select "Settings" within that menu to arrive at your "Account Settings Page".
On the right side of your "Account Settings" page, select "Add Payment Method" under the subcategory, "Account"
The"Add Payment Method" will show the current card you have on file.
To change the card, click "Update Card" and then fill in the information. You may need to refresh your browser after updating the information.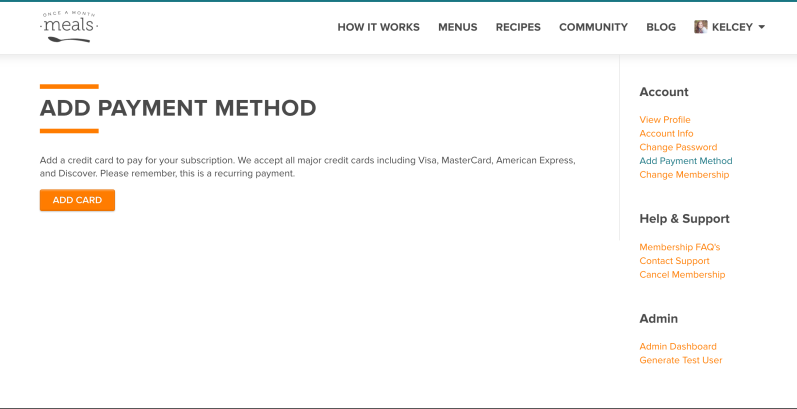 A Special Note for Paypal users:
If you are currently a PayPal user, you will need to make these changes under your PayPal account.
More Help:
If you have any trouble along the way, please feel free to chat with one of our customer engagement representatives in the bottom right-hand corner or you can email us at info@onceamonthmeals.com with your full name and email on the account.