Spring Chicken Mini Menu Vol. 1
This Spring Chicken Mini Menu is perfect for taking advantage of grocer's chicken sales and stocking up on some fast freezer meal favorites. From a sassy and saucy Bourbon Molasses Chicken to a bubbly Chicken Cordon Bleu Bake here's five tasty recipes to help free up your evenings.
New to our Freezer Meal Plans? Each recipe is doubled to maximize your time, money, and ingredients using our MenuBuilder system! Check out How It Works to learn more!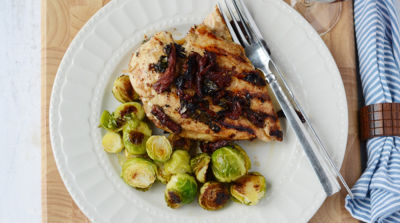 Menu Resources
Quantities based on serving each recipe 2 times.
Download Your Resources