Spring Paleo Freezer Menu Vol. 1
Creamy Wake Me Up Coffee Banana Smoothie, plump Grilled Buffalo Shrimp, and Roast Chicken with Sundried Tomato Pesto and Cauliflower Mash offer a delicious taste of the freezer meal recipes we've put together for you on this Spring Paleo Freezer Menu.
New to our Freezer Meal Plans? Each recipe is doubled to maximize your time, money, and ingredients using our MenuBuilder system! Check out How It Works to learn more!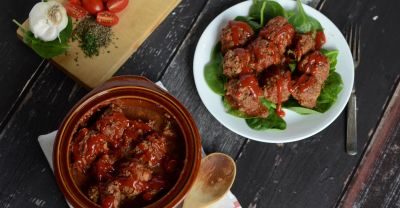 Menu Resources
Quantities based on serving each recipe 2 times.
Download Your Resources