Spring Vegetarian Freezer Menu Vol. 10
Barbecue tempeh topped with colorful slaw and crispy tofu slathered in rhubarb chutney taste of the warmer days ahead. But warm banana bread and creamy ravioli still have their place to let the comforts of winter linger in this Spring Vegetarian Freezer Menu.
New to our Freezer Meal Plans? Each recipe is doubled to maximize your time, money, and ingredients using our MenuBuilder system! Check out How It Works to learn more!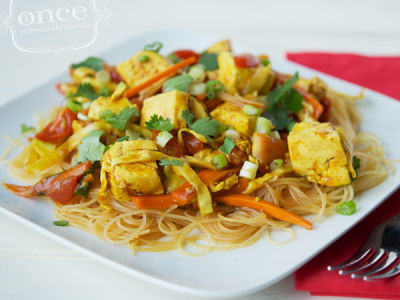 Menu Resources
Quantities based on serving each recipe 2 times.
Download Your Resources