Cranberry Chicken
Cranberry Chicken is one of those classic "fix-and-forget" meals I find myself coming back to over, and over.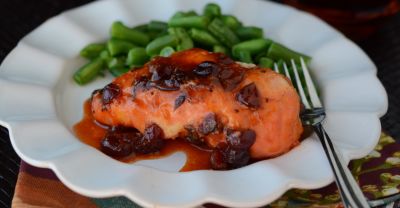 Ingredients
1 cup French Dressing
2 teaspoons mince Garlic, Cloves
2 pounds Chicken, Boneless Breasts
Freezer Containers
Supplies
Directions
Place all ingredients in slow cooker.
Cook on high 3-4 hours or low 5-6 hours until chicken is tender.
Freezing Directions
Why would I want to freeze this?
Divide all ingredients into indicated number of freezer bags. Label and freeze.
Serving Day Directions
Pour contents into slow cooker.
Cook on low for 5-6 hours.