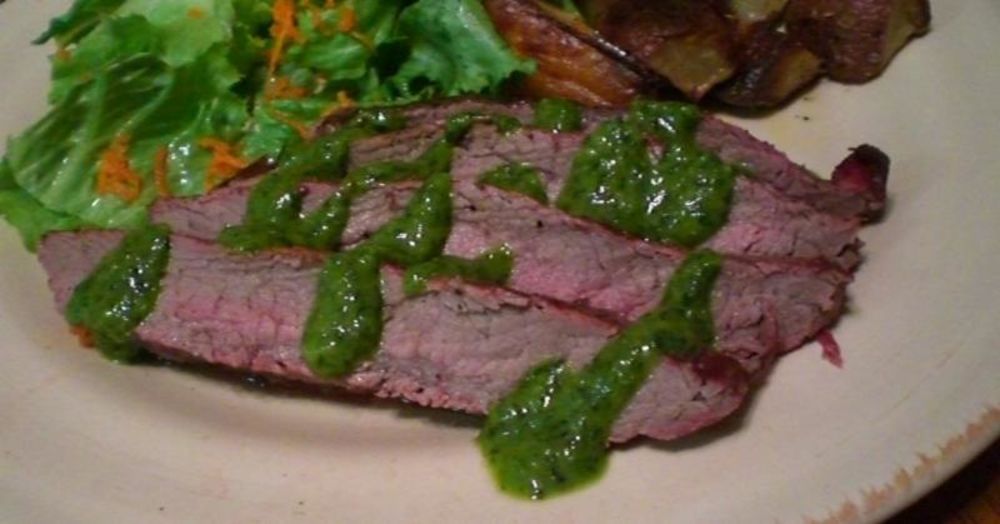 Ingredients may have affiliate links throughout the site on recipes and menus. If you purchase through that link, you will not pay more but OAMM will be paid a small commission. Read our disclosure policies.
About This Recipe
This Valentine's Day, create a unique, romantic experience without leaving the house. You'll feel like a professional chef when you drizzle the bright green chimichurri sauce over your juicy flank steak, but it still fits easily into your once a month cooking plans.
Meet The Cook
Kelly
Kelly enjoys cooking wholesome (often paleo/primal) meals for her family and enjoys the challenge of planning her meals around what is in season and in town!  She wears many hats as she is also passionate about being a Doula and helping mothers have their best birth possible. Her family enjoys spending time outdoors and being self proclaimed foodies.
Published:
New to Once A Month Meals and Freezer Cooking?
If yes, then welcome! We're happy you've found us! Our goal and mission is to help you and your family make time for what matters most by simplifying your meal time routine using freezing cooking. Click below to find out more about how we can help you and your family save time in the kitchen.