Green Smoothie Bags with Yogurt
Skip the prepackaged smoothie mixes and make your own with fresh ingredients for a super easy way to start the day with whole foods.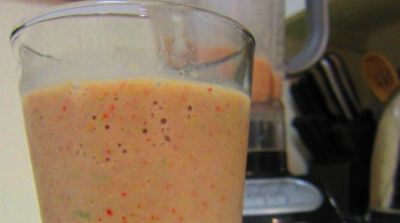 Ingredients
¼ cups Homemade Freezable Yogurt in the Slow Cooker
½ cups peel and slice Banana
1 cup Peaches, Frozen
1 cup chop Kale

Serving Day Ingredients

½ cups Water
Freezer Containers
Supplies
Directions
Mix all ingredients into blender until desired consistency.
Freezing Directions
Why would I want to freeze this?
Place yogurt in ice cube trays, about a tablespoon in each compartment.
Place banana on a cookie sheet lined with parchment paper.
Flash freeze both.
Divide yogurt, banana, peaches, and kale among indicated number of pint freezer bags, label, and freeze.
Serving Day Directions
Dump contents of the smoothie bag into a blender and mix with water on high speed until you reach desired consistency.