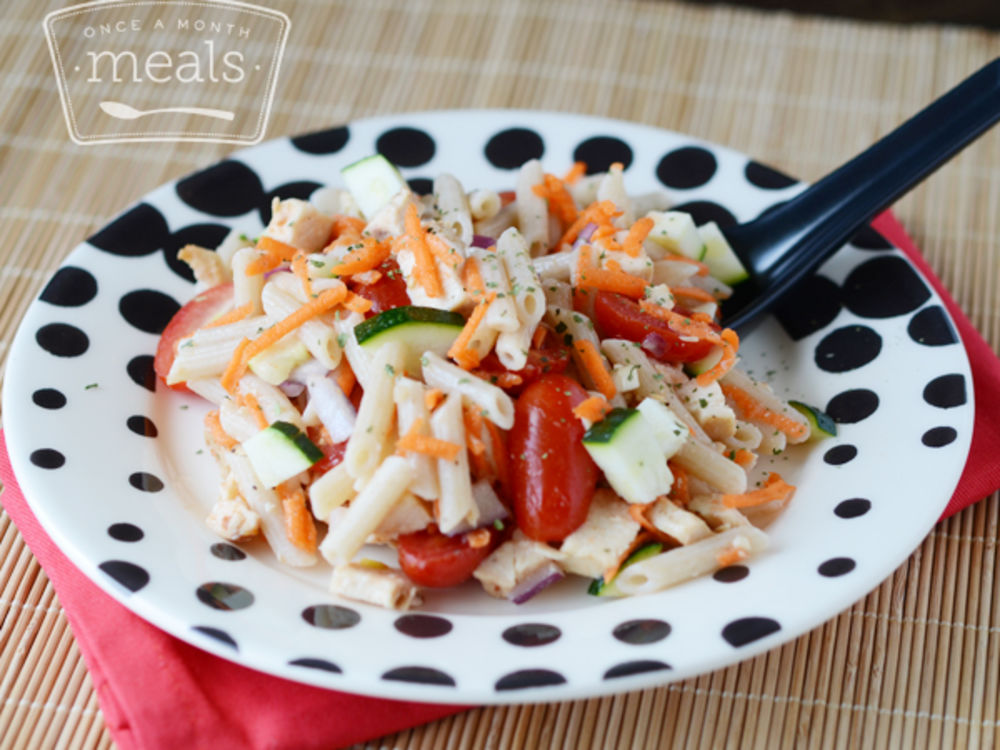 About This Recipe
Laden with tender chicken and plenty of vibrant springtime veggies, this Lightened Up Italian Pasta Salad is a no fuss picnic friendly lunch that is flavorful and healthy.
Meet The Cook
Lisa
A mom of five, Lisa has a passion for cooking, and the belief that a strong family begins at the dinner table.  In her spare time, you will often find her behind a camera focusing on her love for photography.
Published:
New to Once A Month Meals and Freezer Cooking?
If yes, then welcome! We're happy you've found us! Our goal and mission is to help you and your family make time for what matters most by simplifying your meal time routine using freezing cooking. Click below to find out more about how we can help you and your family save time in the kitchen.