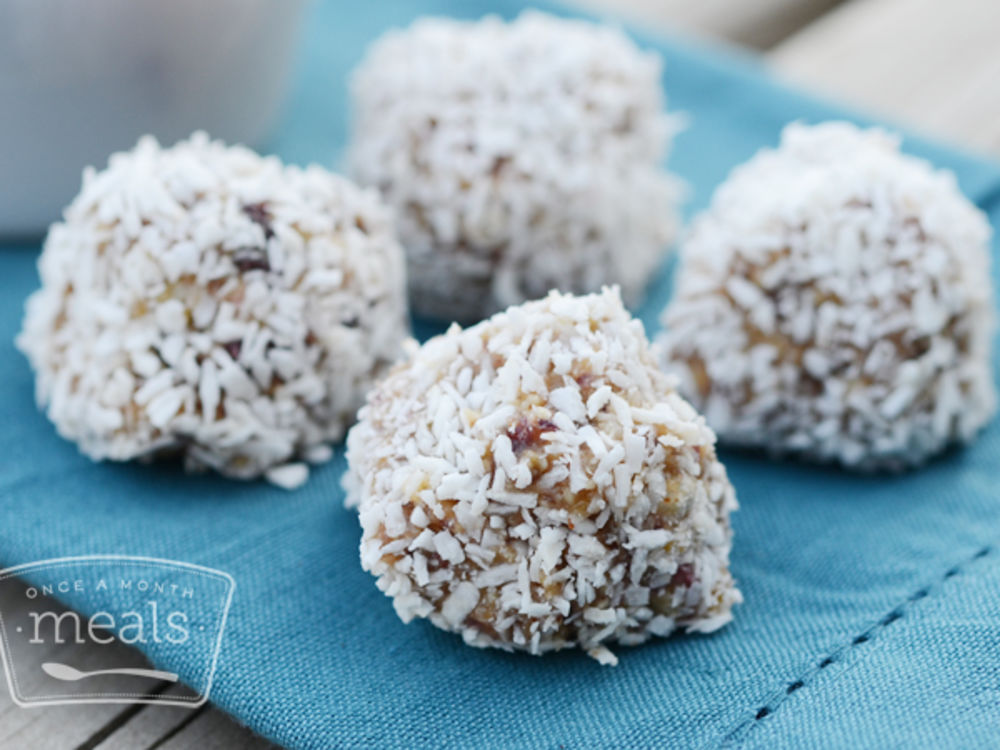 Ingredients may have affiliate links throughout the site on recipes and menus. If you purchase through that link, you will not pay more but OAMM will be paid a small commission. Read our disclosure policies.
About This Recipe
Whether it's to fuel you on busy mornings or as an energizing mid afternoon snack, these Paleo Power Balls are packed with nutrient dense ingredients to help keep a little pep in your step.
Meet The Cook
Missy
Missy resides in Ohio where she enjoys feeding and caring for her husband and two children with finesse. In her free time she dabbles in the kitchen to concoct creative edibles that span the gamut of paleo, gluten free dairy free, and whole foods.
Published:
New to Once A Month Meals and Freezer Cooking?
If yes, then welcome! We're happy you've found us! Our goal and mission is to help you and your family make time for what matters most by simplifying your meal time routine using freezing cooking. Click below to find out more about how we can help you and your family save time in the kitchen.