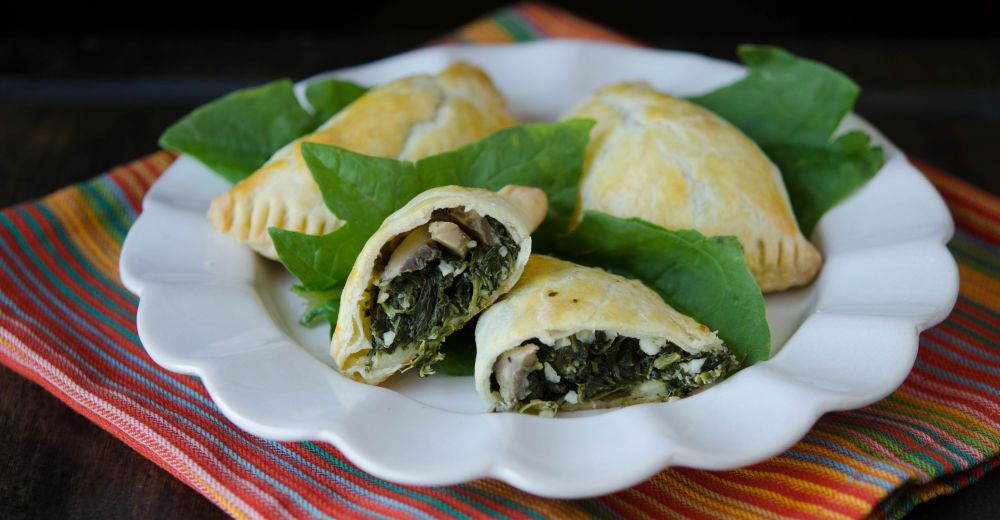 Ingredients may have affiliate links throughout the site on recipes and menus. If you purchase through that link, you will not pay more but OAMM will be paid a small commission. Read our disclosure policies.
About This Recipe
We absolutely love empanadas of all varieties. And, our kids love spinach, so we knew this empanada recipe should be a hit. The flaky, soft dough is filled with spinach, mushrooms, onion, garlic and cheese. It's great for a simple family meal or with such a fancy little package, it's the perfect treat for dinner when company's coming over.
Meet The Cook
Kristi
As a vegetarian living with a meat eating husband and kids that change their mind at every meal, Kristi enjoys creating vegetarian versions of classic family favorites.  She freezer cooks by spreading out the menus over a few days during nap and bedtimes.
Published:
New to Once A Month Meals and Freezer Cooking?
If yes, then welcome! We're happy you've found us! Our goal and mission is to help you and your family make time for what matters most by simplifying your meal time routine using freezing cooking. Click below to find out more about how we can help you and your family save time in the kitchen.