Wake Me Up Coffee Banana Smoothie
A light, slightly sweet smoothie with bananas, coffee and coconut milk.
Once A Month Meals offers custom freezer meal plans to meet your family's needs.
Sign up to add this recipe to your own custom meal plan.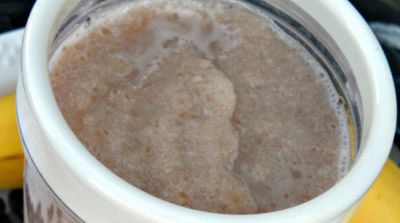 Ingredients
2 medium Banana
1 cup Coffee, Brewed
Freezer Containers
Supplies
Nutritional Information
1 serving = 1 cup

136 Calories

3g Fat

0mg Cholesterol

30mg Sodium

480mg Potassium

29g Carbs

1g Fiber

14g Sugar

1g Protein

4 WW+ Points
Zone Blocks: 0 Protein 1 Fat 3 Carbs
Directions
Blend all ingredients together.
Freezing Directions
These directions help you cook or prepare this meal to be frozen.
Why would I want to freeze this?
Divide coffee and coconut milk in ice cube trays.
Freeze until solid.
Prepare individual serving bags by placing coffee cubes, coconut cubes and frozen banana in quart size freezer bags.
Label & freeze.
Serving Day Directions
These directions help you cook or reheat this meal after it's been frozen.
Thaw until slightly slushy and blend together.