In order to print your menu resources, you must download them.
Step 1: Set Your Serving Size.
Before you download your documents, set your serving size. You can increase and decrease as low or as high as you wish. The site will remember your serving size after you've changed it.
Step 2: Select the one or all of your instructions.
Select one, if not all, the resources you would like to download from the dropdown menu.

Step 3: Download
Click the blue button that says "Download" to open your document. They will open and appear in a new tab.
Step 4: Print or Save
You can print your documents by:
1) Right clicking on the screen where a menu will appear for you to select to "Print"
2) Going to your browser's main menu and select "File" then "Print"
If you are using Google Chrome:
How to adjust your margins, then print from the new tab: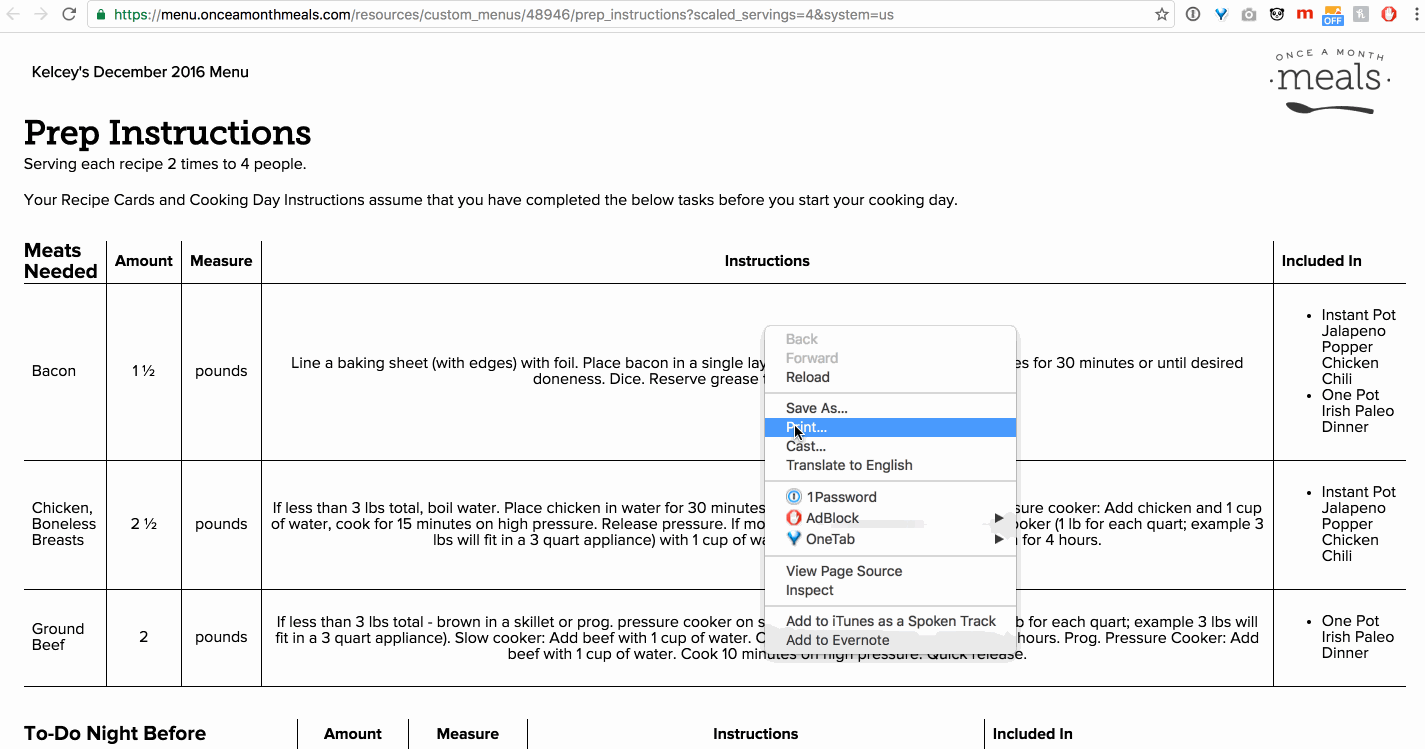 How to open your menu resources in PDF Preview, adjust the scale, then print: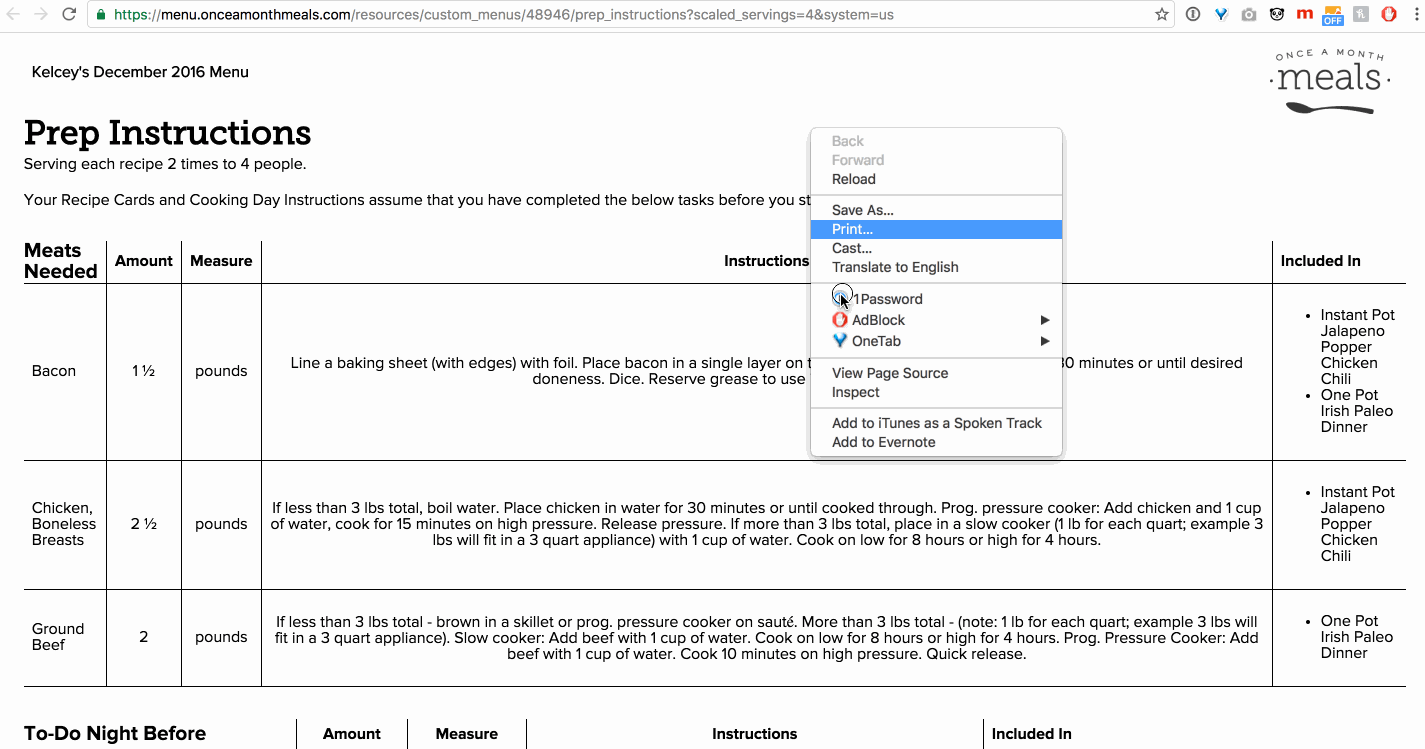 If you are using Safari:
How to adjust the scale, then print from the new tab: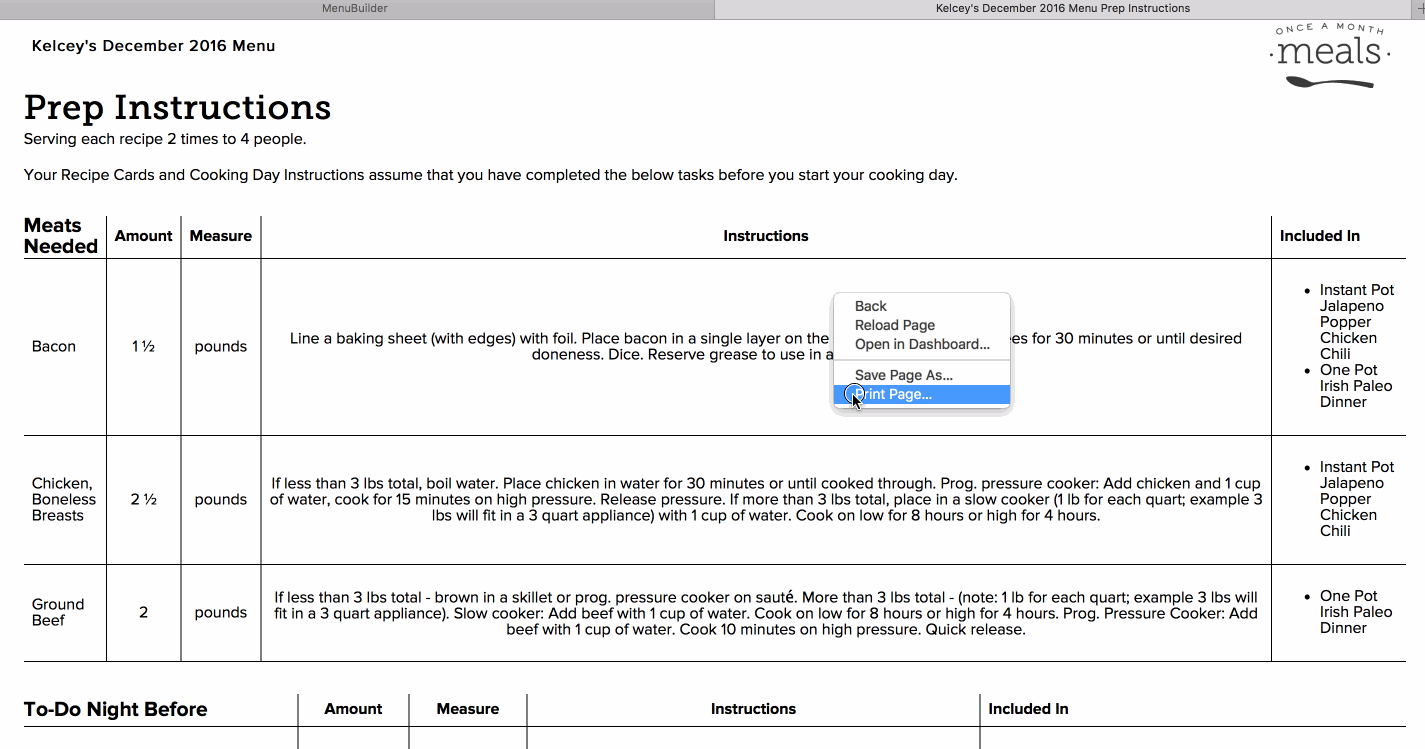 How to open your menu resources in PDF Preview, adjust the scale, then print: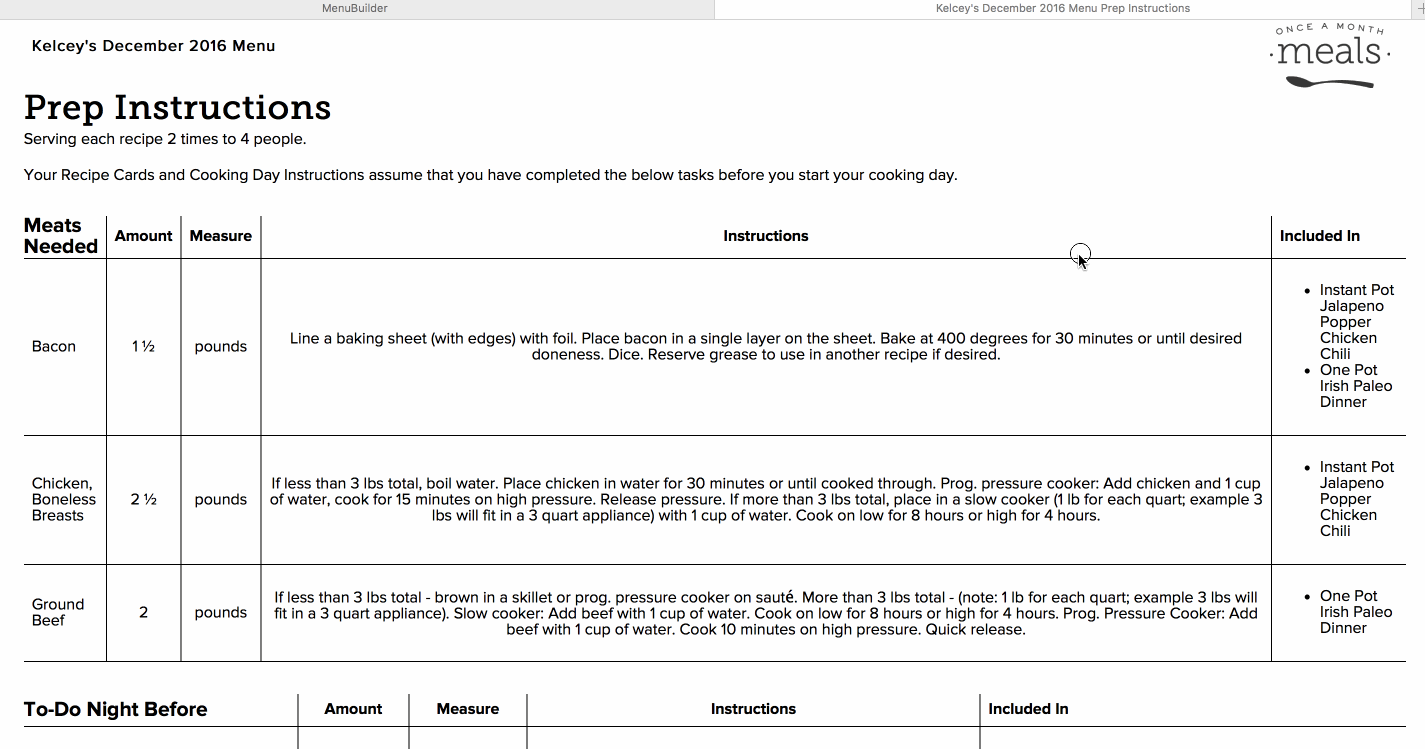 Related Resources: