On October 10, 2015 by Kim
Meet OAMM blog partner Katie of Healthy Seasonal Recipes. She is a professional food stylist who now has two little girls and a blogging business of her own. She is a foodie who loves all things seasonal and local.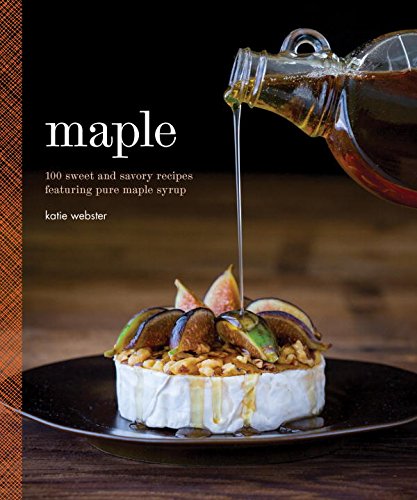 Katie, who calls Vermont home, just wrote a cookbook all about cooking with maple syrup. Lucky for all of us, it just became available a few days ago! There are 100 recipes in the book from cocktails, appetizers, entrees, salad and desserts. The book features a lot of paleo, vegan and gluten-free recipe all of which are marked with easy to find icons. She and her family make their own maple syrup at their home in Vermont, and there is information about how to do that with your family in your backyard in the book too. I was immediately hungry when I saw the cover.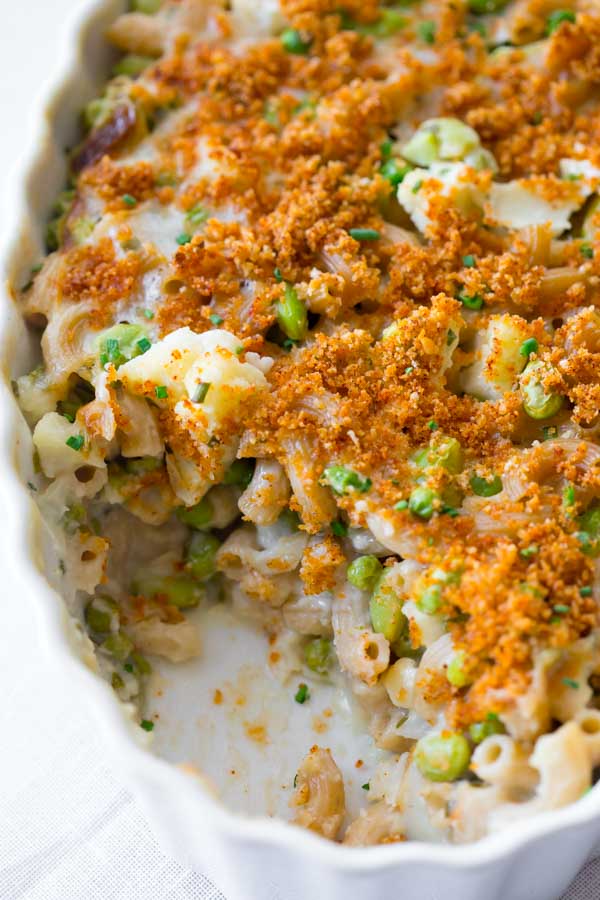 Original: Cauliflower Pea and Edamame Mac and Cheese (Whole Foods, Vegetarian, Egg Free)
Freezer: Cauliflower Pea and Edamame Mac and Cheese (log in required)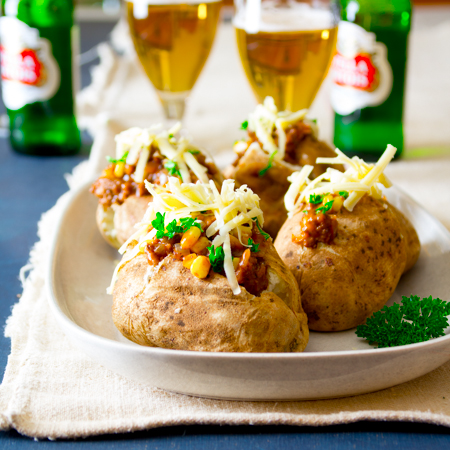 Original: Shepherds Pie Loaded Baked Potatoes (Whole Foods, 30 Minute Meal)
Freezer: Shepherds Pie Loaded Baked Potatoes (log in required)
Here are a few more favorites from Katie, but you can find more seasonal recipes by following her on Facebook, Instagram and Pinterest. (You will need your Pro Member log in to view the freezer versions.)
How long have you been blogging about food?
I wrote my first posts in the fall of 2009.
Have you always loved cooking, or was it a skill that you learned to love? Who taught you to cook?
I have loved to cook since I was a kid. I used to sit and watch my mom cook dinner every evening. I loved making up my own recipes too when I was a kid. I remember making home made soft pretzels with our babysitter when we got home from school. From there I started working in restaurants when I was a teenager. Eventually I enrolled in culinary school.
What is your favorite meal to serve to family and friends? What is your favorite treat to make for yourself?
In the winter I make Crispy Skin Chicken several times a month. It is so easy and our family loves it. We have a little tiny market here in our town and they carry nice locally raised chicken, and I like to buy the bone in legs. I just dust them with a little spice blend (lately we've been enjoying za'atar) and then cook them in a really hot convection oven. They are amazing! I serve them to guests too, since they go with so many side dishes.
What is your favorite kitchen tool or gadget? Tell us a little about how you fell in love with it and how you use it in your kitchen.
Beyond the basics like knives and peelers, I would say that I use a microplane (or rasp-style) zester more than most other tools. But as a recipe developer, I couldnt possibly live without my measuring cups and spoons. I have dozens of them, and there are never enough!!
When you are meal planning or looking for new recipes, what kind of guidelines do you follow for choosing them? Or what inspires you in the kitchen?
I always think first about seasonality. In my opinion, what is in season is always the freshest and best tasting. From there, I think about how much time I have to do the cooking. Usually I spend time on one recipe, and then keep the others really simple. So for example, if we're having a more involved casserole, I'll just pair it with simple steamed veggies. I always keep really great home-made salad dressings on hand so that making salad is a cinch. I make salads for lunch most days, but having the dressings also help make getting a fresh and healthy side on the table so much easier! I use a lot of herb and spice blends that jazz up seasonal vegetables with minimal effort.
What items are ALWAYS on your grocery list? What items will you NEVER put on your grocery list?
We eat a lot of really good Vermont cheddar in this house. Like more than I'd like to admit! I also have a hard time keeping enough fruit in the house. My daughters may be part fruit bat! Ha ha. What do we never put on the grocery list? I am a total label reader, so most items need to pass the pronunciation test! If I can't pronounce all the ingredients, that means it doesn't make it into our cart!
Tell us the best kitchen tip or trick that you've ever discovered.
I love my ice cube trays. When my girls were babies i used them to freeze home-made pureed foods for them. Now i use them to freeze tablespoons of pesto, tomato paste and even pureed chipotle chilis in adobo. My freezer is full of bags of cube size goodies!
What do you like to do when you aren't cooking or blogging?
I am a fitness junkie. I teach three group exercise classes a week, and I also work with a personal trainer too. I love how I feel when I get a good workout in. I can feel so stressed out, and then after 45 minutes of sweating, everything suddenly comes back into perspective, and I feel like I can handle it.
Have you ever freezer cooked? Share some of your favorite recipes or tips.
When I first left the restaurant world I worked as a personal chef for a few years. During that time I did a LOT of freezer meals for my clients. I had a range of families whom I worked for, from busy moms, to body builders, and even families dealing with a health crisis. I came up with recipes that could be frozen, and then reheated at their convenience to suit their lifestyles and needs.