On May 9, 2015 by Kim
Meet Kathy, founder of Penney Lane Kitchen and OAMM Blog Partner.
She is mom of two, blogs about simple and delicious foods, and is currently in culinary school. Her specialties are Tex Mex and Southern comfort foods, which come from her home state of Texas and the kitchens of her mom and grandmother. Her son Ethan (who has Autism) and her daughter Caitlin love to help her in the kitchen.
You can connect with Kathy on Facebook, Twitter, and Pinterest after you get to know her here. Check out our favorite recipes below.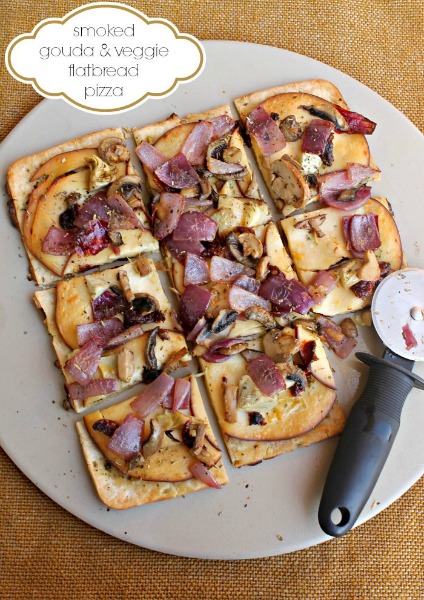 Original: Smoked Gouda Caramelized Onion Homemade Pizza (traditional, vegetarian)
Freezable: Smoked Gouda Caramelized Onion Homemade Pizza (log-in required)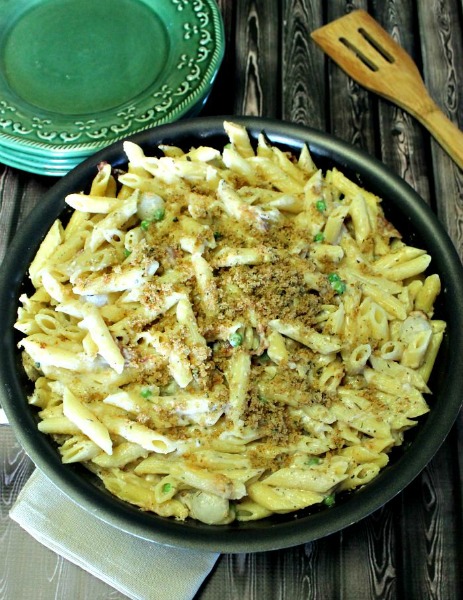 Original: Bacon and Swiss Pasta (traditional, kid-friendly, egg-free)
Freezable: Bacon and Swill Pasta (log-in required)
Her readers also love:
How long have you been blogging about food?
I will have been blogging about food for a year in April 2015. Before that I also did crafts and DIY, but decided to devote my energy to my first creative love- cooking.
Have you always loved cooking, or was it a skill that you learned to love? Who taught you to cook?
I have always loved cooking. I may have cooked more at some times of my life than others (single gals living in a dorm don't cook much haha!) but the love was always there. My granny and my mama taught me to cook and appreciate good Southern food.
What is your favorite meal to serve to family and friends? What is your favorite treat to make for yourself?
What is your favorite kitchen tool or gadget? Tell us a little about how you fell in love with it and how you use it in your kitchen. My favorite tool is my Kitchen Aid. There is so much that it can do with the attachments. My mom got it for me as a birthday present and it opened up a whole new world in the kitchen. I use it for everything from baking to ice cream making and even some food processing.
When you are meal planning or looking for new recipes, what kind of guidelines do you follow for choosing them or what inspires you?
My guidelines really are only that the recipes have ingredients or flavors that I know my family will love also that it be simple. I don't believe delicious has to be hard.
What items are ALWAYS on your grocery list? What items will you NEVER put on your grocery list?
My husband is Irish so we love our potatoes in our house and I always make sure I am buying some sort of fresh fruits and veggies for the kiddos. I try not to say never but we avoid foods with dyes as much as we can.
Tell us the best kitchen tip or trick that you've ever discovered.
I took an 8 week cooking course over the summer and it is unbelievable the difference mise en place makes. It means getting all of your ingredients together and measured out before you start making the recipe. So much faster!
This is why we have you do all of your chopping and measuring the night before staring your big cooking day!
What do you like to do when you aren't cooking or blogging?
I love to travel with my family, go to concerts or movies, or love a good book.
Have you ever freezer cooked? Share some of your favorite recipes or tips.
I used to belong to a service through my church but it was discontinued. It was super handy to pick up some meals to thaw heat and eat.
Interested in being a featured Blog Partner with OAMM? Fill out our application today!