On June 13, 2015 by Kim
OAMM blog partner Rosemarie writes at The Busy Budgeter, a blog to help even the most harried of homemakers achieve life balance.
She focuses on innovative and proven ways to increase savings, and decrease spending, but also covers cheap recipes, easy projects, time management and organization. She likes to highlight little changes in your life that can lead to big results over time. One that she has discovered is freezer cooking! Even The Busy Budgeter testifies to the savings! We have quite a few of her easy, frugal recipes available for swapping for our Pro Members including the following.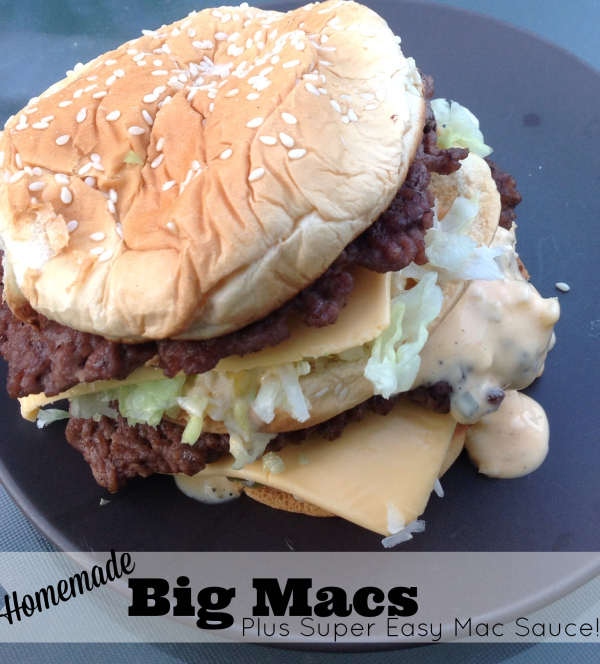 Original: Homemade Big Macs with Big Mac Sauce (Traditional, 30-min Meal)
Freezable: Homemade Big Macs with Big Mac Sauce (log-in required)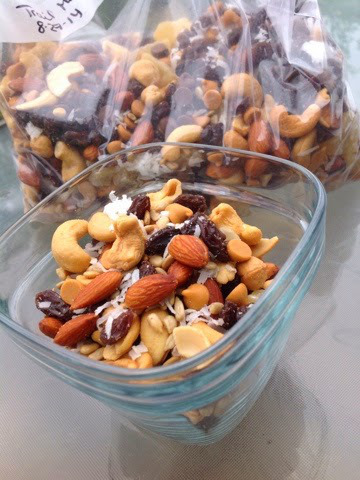 Original: No Peanut Trail Mix (Traditional, Vegetarian)
Freezable: No Peanut Trail Mix (log-in required)
Other recipes include:
Connect with Rosemarie for more tips saving money and cooking frugal meals by connected with her on Facebook and Pinterest.
How long have you been blogging about food?
I've been a blogger for about 3 years. Mostly I blog about budgeting, saving money, and time management. Meal planning, cheap recipes and freezer cooking became a portion of the blog as I realized just how much money you can save by cooking at home (a lot, in case you didn't know!)
Have you always loved cooking, or was it a skill that you learned to love? Who taught you to cook?
I loved eating. Does that count? My parents were great cooks, but somehow I left for college with almost no culinary skills. Raw meat terrified me and the process of cooking a recipe seemed daunting. I found $5 Dinner Mom at the library right after I got married. It changed everything. I can honestly say that Erin Chase from $5 Dinner Mom taught me how to feed my family.
What is your favorite meal to serve to family and friends? What is your favorite treat to make for yourself?
Lasagna. Hands down. Paired with homemade garlic breadsticks and sesame cucumber salad. I've even made lasagna for 50 before! The no cook noodles make lasagna one of my go-to party foods. My favorite treat to make myself is cinnamon roll pancakes with icing. It's the best thing I've ever tasted! Although, they're even better when my husband makes them and I sleep in.
What is your favorite kitchen tool or gadget? Tell us a little about how you fell in love with it and how you use it in your kitchen.
We just bought a Pizza Rocking Cutter for our weekly pizza night. While it's great for easily cutting pizzas, I find new things to use it for every day! I mince the young kid's food with it, chop chicken in a hurry and even use it for sandwiches. It makes cutting things so easy.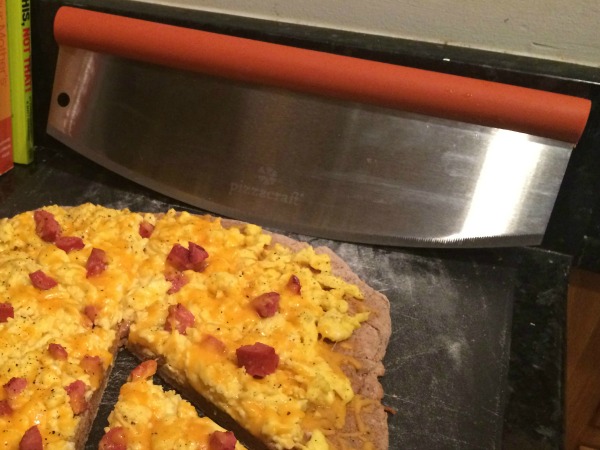 When you are meal planning or looking for new recipes, what kind of guidelines do you follow for choosing them? Or what inspires you in the kitchen?
I look for recipes that save time (like freezer cooking and crock pot cooking), have few ingredients, are inexpensive and are hard to screw up! I'm an exceptionally simple cook. I love things that can be easily adapted, thrown together and are super simple. One day, I hope to be the girl with the Beef Wellington in the stove and Crème Brulee for dessert, but for now I'm pretty pleased to be the girl who made her burger from scratch.
What items are ALWAYS on your grocery list? What items will you NEVER put on your grocery list?
Always on the grocery list: Siracha, Hot Sauce, Ketchup, Beer Mustard, Honey Mustard Pretzels, Semi-sweet Chocolate Chips, and all the boring basics like bread and milk.
Never on the list: Candy (Chocolate chips totally don't count. Those are a "Baking" item. See the distinction? Marshmallows also fall under this rule, in case you're keeping track), soda, and Spam (the idea of meat in a can grosses me out).
Tell us the best kitchen tip or trick that you've ever discovered.
Batch cooking bacon in the oven, then freezing it. WOAH. It was a life altering moment. I think we had crumbled bacon on everything we ate for a month. "What's for dinner? Honey Siracha Chicken Stirfry… with Bacon!" Hey, you never know unless you try right?
We LOVE this tip for freezer cooking prep day! Or of course just to have some bacon around.
What do you like to do when you aren't cooking or blogging?
Reading, I am an obsessive reader. I have to keep reminding myself that I'm not actually a literary heroine.
Have you ever freezer cooked? Share some of your favorite recipes or tips.
We started last September and are absolute converts now. I couldn't believe how much money and time we saved. The first cooking day was rough. I spent 12 hours on planning and shopping, then cooked for 16 hours straight. I almost quit then! But once I got to enjoy the benefits of not having to cook for a month, I was sold! I found out about Once a Month Meals the next month, and using your service made life so much easier. My prep was down to 3 hours and my cooking day was down to 7 hours. OAMM for the win! (More tips from Rosemarie on freezer cooking can be found on her site!)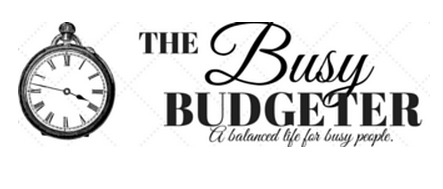 Interested in being a featured Blog Partner with OAMM? Fill out our application today!