On October 31, 2011 by Kelly
With Trick-or-Treat falling on Monday and a new menu coming on Tuesday, it is a busy, busy week around the Once A Month Mom household. We have so many great things in store for you this week so mark your calendars and check back often. Here are some items you don't want to miss:
Menu Plan Monday
With such a busy blog week I am keeping things simple around these parts and we are relying heavily on freezer meals I have stored away.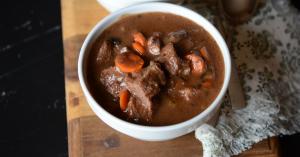 Monday –
Tuesday –
Toddler Lunch – Chicken Fingers, peas, bananas
Dinner – leftovers
Wednesday –
Thursday –
Toddler Lunch – PB&J, applesauce, cheese stick
Dinner – Chicken Tacos, rice, guacamole
Friday –
Saturday –
Sunday –
For more great Menu Plan Monday menu planning ideas visit orgjunkie.com!