On June 13, 2017 by Kelly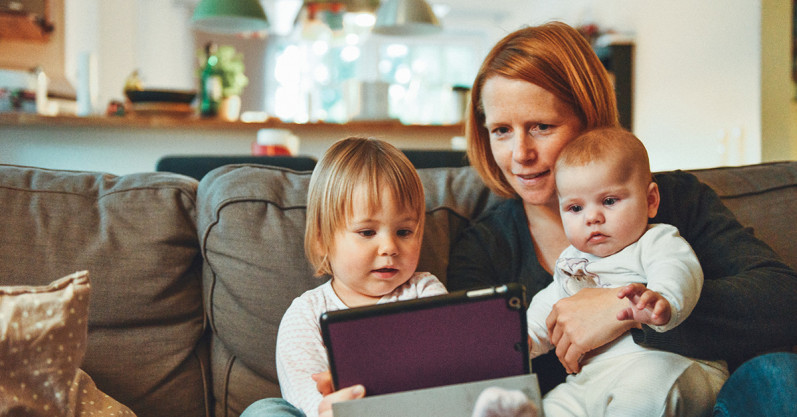 When you have babies and small children at home, doing anything takes immensely more time than if you could simply do it alone. When I was first at home with my son, I felt incredibly inefficient until I accepted the fact that I simply could not get as much done as I was used to.
I would say that once a month cooking with kids, especially small kids, takes a similar adjustment. You may not be able to devote an entire day to cooking. You may not be able to complete as many meals in one day with the kids around. But that's ok!
You have to make once a month cooking work for you and for your family.
So then, what is the game plan when freezer cooking with your kids?
Personally, the best time to do the bulk of my cooking is on weekends, after the kids go to bed at night, or during naptime. I certainly am not as efficient when the kids are awake, but I've made that work for me as well. The most important thing to do is be flexible, and be prepared. Below I give you some ideas for how to do your once a month cooking with kids.
1. Cook while your kids are sleeping.
If your kids still take regular naps in the afternoon, the best time to do your once a month cooking might be during naptime or after bedtime. Kristi, our contributing vegetarian writer, describes how she makes this work in her How I Once a Month Cook post.  Taking this approach will require that you break up your cooking day into smaller segments and stretch it across several days.
2. Take the kids out of the house for a day.
One option would be to have Dad take the kids out for a fun day one Saturday a month while you do your once a month cooking. Or, enlist the help of family and friends. Can Grandma watch the kids for a day? Perhaps you have a friend with whom you can swap babysitting time.
3.  Entertain the kids while you cook.
Sometimes it is not possible to find a way to get the kids out of the house. If this is the case, maybe a teen in your neighborhood can entertain your kids while you cook. Or you could invite a friend over and take turns helping with the cooking and the kids. If you are on your own, plan some special activities for your kids that are set aside for cooking days.
Inexpensive Ways to Entertain Your Kids While You Cook
Playdough – Make your own playdough, or purchase some and get rolling pins and cookie cutters then the kids can bake while you cook.
Videos – Borrow their favorite videos from the library or video store and set them up with some snacks and let them enjoy.
Paint – Watercolor paints are not too messy and keep my kids entertained for a good half hour. Coloring books and crayons or colored pencils are a less messy alternative.
Puzzles and Games – Keep some special puzzles and games that your kids can play independently handy for your cooking day.
Rice Box – Create a rice box (or two) to keep your kids entertained. A rice box is just like a sandbox, but filled with rice. Give your kids some containers and small toys and let them pour, play, and explore. After a while you will find rice all over the floor, but the kids will have so much fun with this one.
4. Involve them!
If all else fails, involve the kids in what you are doing. I find this to be the least efficient method to getting a lot of cooking done, but sometimes it is the most rewarding. My kids love to pull up a chair and watch what I am doing. When I'm making pancakes, Jaden knows that I need the whisk and he runs over to the drawer and gets it out for me. Both kids love to mix and stir and taste the ingredients as I'm making cookies, or muffins or pizza.
While you are cooking is a great time to talk to your kids, get them excited about cooking and teach them about the foods they eat. Will this take longer? Most definitely! But if you keep an open mind and accept that you may only complete half of your meals, getting the kids involved can also be great fun!
Now it's your turn!
How do you entertain your kids while you cook? We'd love to hear your tips and tricks!