For the beginner:
One of our Dump and Go Mini Meal Plans.
There are several in our archives, some focusing on marinades and others on slow cooker recipes, but they are all "dump" recipes or "throw and go" recipes. Meaning you simply chop your ingredients and throw them in the bag. Mini meal plans provide 5-6 recipes, each doubled for 10-12 meals total. This is enough to get your freezer stocked, but is a shorter, less intense cooking day for your first try. This will give you the time you need to read documents carefully, be sure you accomplish all of the prep that is required, and take your time learning the ropes.
Recommendations:
For the experienced:
If you have done some freezer cooking or large batch cooking before (or you are just ambitious) you can go ahead and tackle any full meal plan, but just be prepared to spend about 12-18 hours prepping and cooking.
You will also want to decide which of our meal plans fits your family the best: Traditional, Real Food/Whole Foods, Paleo, Gluten Free Dairy Free, Diet, Vegetarian, Allergen, Instant Pot, Slow Cooker, Mini, or Baby and Toddler.
Recommendations:
Choosing a Meal Plan or Dietary Type:
The below infographic may help if you don't immediately gravitate to one meal plan type. And, of course, with Membership you can use MenuBuilder to create your own custom meal plan with a combination of the meal plan types.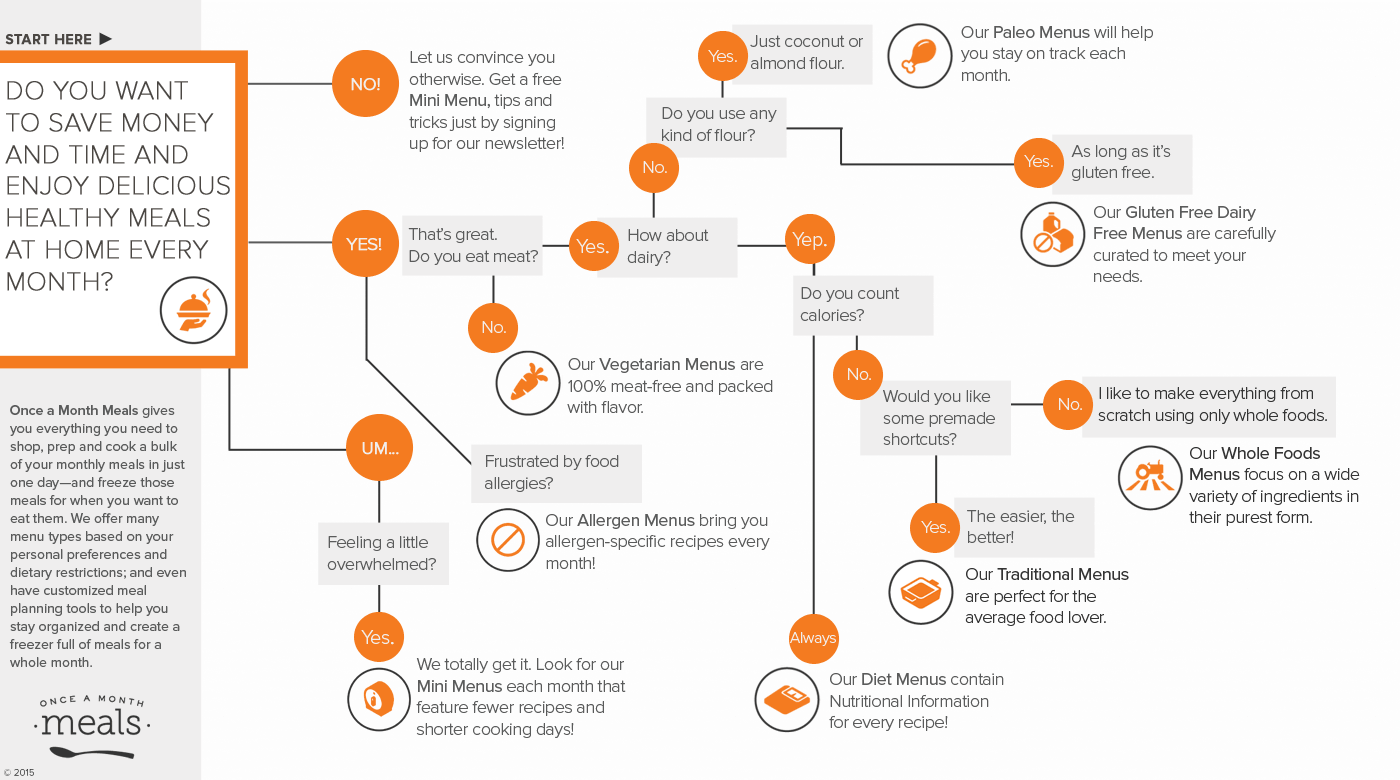 Related Questions: