On September 23, 2018 by Kelly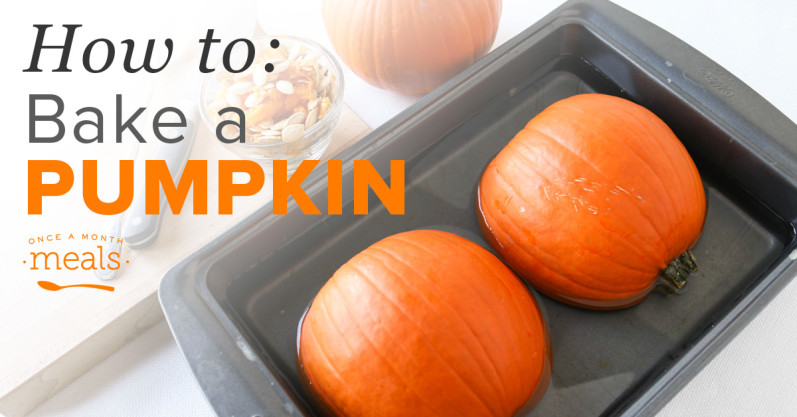 It is fall, and what says fall like pumpkins? We have been getting small baking pumpkins in our Happy Box the last two weeks, and I just knew it was time for me to finally try baking it up myself. I figure that pumpkin puree is going to come in handy in October with the Thanksgiving version of the Once A Month Meals menu coming out (hint, hint.) That, and I have been trying to sneak some purees into Isaac's food as well, so I embarked on this adventure. I consulted good ole Betty Crocker
for the best method.
How to Bake a Pumpkin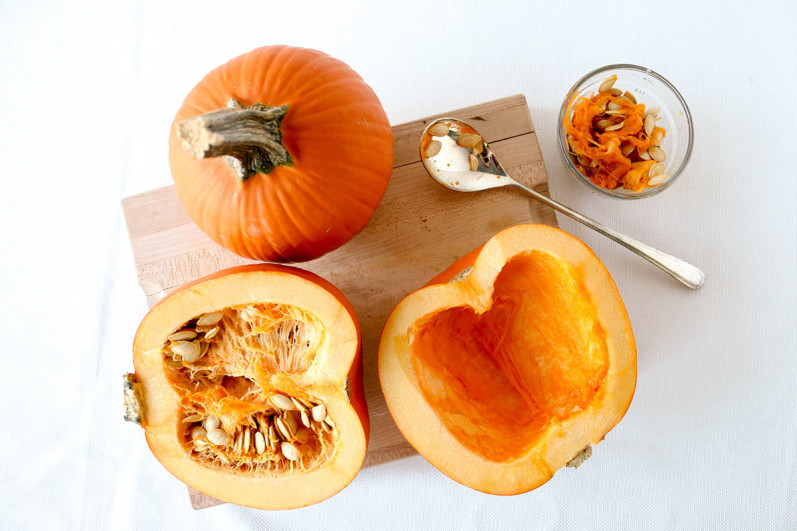 1. Cut the pumpkin in half and remove the seeds.
Yes, I just threw the seeds out. Yes, I know there are fabulous recipes out there for pumpkin seeds. No, I did not have the time nor the energy to clean the seeds and use them. Yes, I am a bad cook. 🙂 I did, however, use my handy dandy Core & More from Pampered Chef to clean out the seeds. I can never seem to get them out with a spoon and I found that this tool did the trick quickly and easily.

2. Place the pumpkin, cut side up or down, in a 9 x 13 baking dish with about a quarter inch of water in the bottom.
Betty suggested buttering them and adding salt and pepper, but since I was making this into a puree for a pie, I didn't want to do that. (You can season at your discretion.)
Then cover the pumpkin with foil and bake at 400 degrees for about 40 minutes.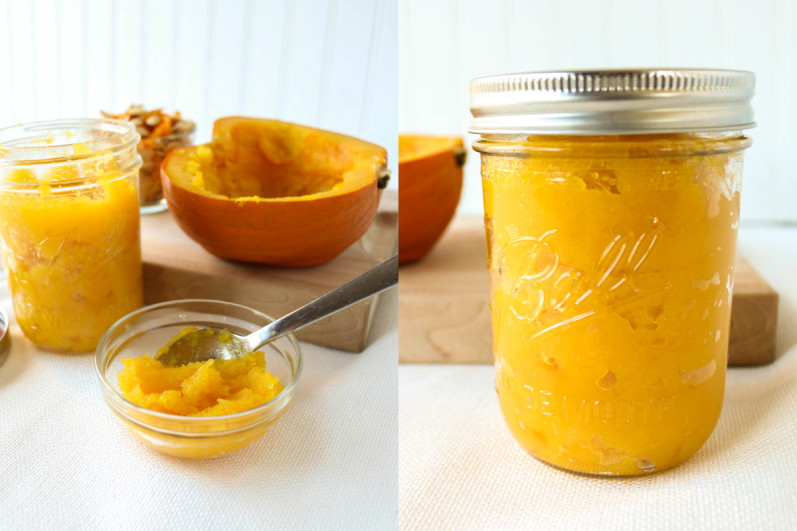 3. Remove the Insides:
Remove pumpkin from the oven and scrap the softened insides out from the shell. I again used my handy dandy Pampered Chef Core & More for this task. Worked great!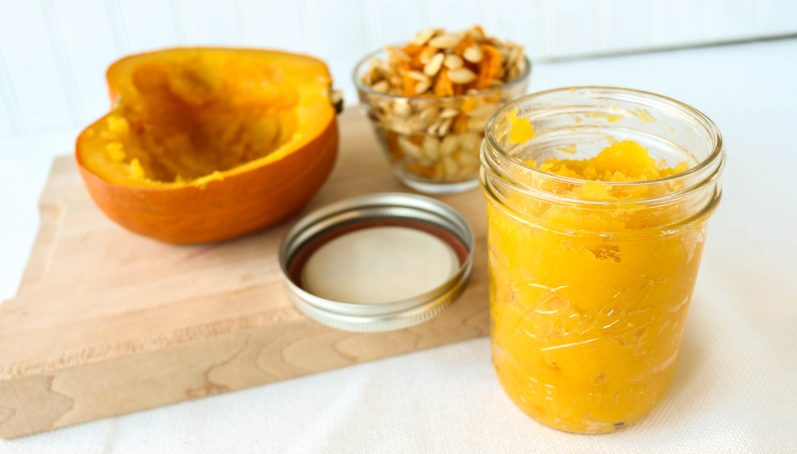 4. Uses for Cooked Pumpkin:
I put all of the "insides" in my blender, added about 1/2 cup of water and blended. Ta Duh! Pumpkin Puree. I placed it in a freezer container to keep until next month's cooking day. You will likely see baking pumpkins go on sale September through November. Consider making your own puree this year. It really is quick and easy. And if you have a little one and are looking for an easy puree, why not try pumpkin?
Ways to Use Baked Pumpkin