On September 25, 2018 by Kim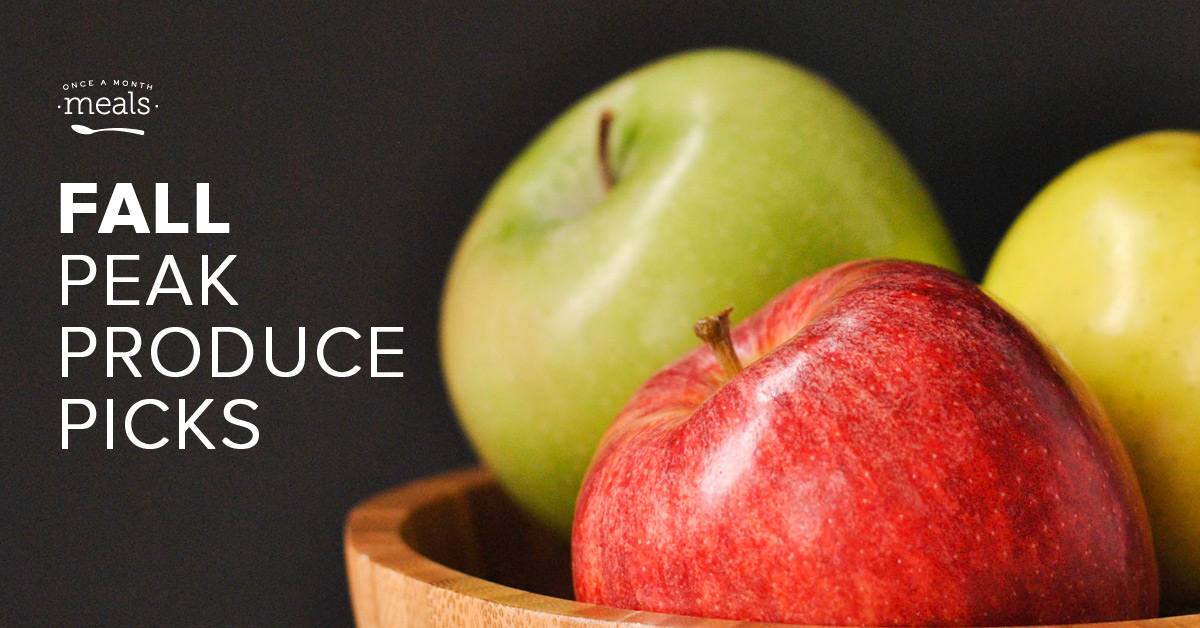 "You know, I really just don't like fall." Said no one ever! We could all use a drop in temperature (of course without them getting too low), nature takes on its most beautiful hues, and our taste buds all welcome the warm, spicy, sweet, and tangy flavors of fall produce. It is obvious that 99% of the world has gone absolutely crazy for pumpkin, but there are a wide variety of fall flavors that are just as tasty.
Use our Fall Peak Produce Picks list as you start to see new items appear at your farmer's market and in your CSA boxes. Happy harvest!
Pro Tip: All of our menus are based on seasonal produce to save you money and give you the best flavor. However, Pro Members can use lists like this one to create custom menus based on what is freshest in your local market.
Apples
Hot Peppers (substitute fresh for canned this time of year!)
Pears
Greens (Spinach, Kale, Collards)
Winter Squash
Pumpkin
Sweet Potato
Cranberries