On December 10, 2016 by Kelly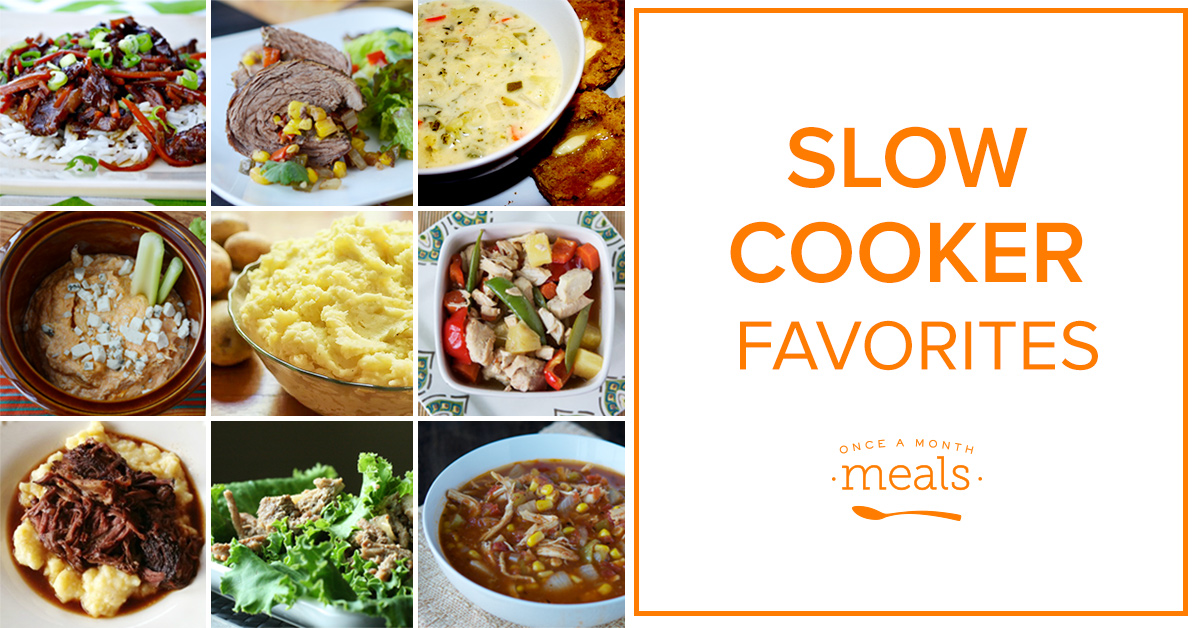 Check out this throwback to the days when our founder Tricia was the only Once a Month Mom. These are her tried and true slow cooker freezer meals. All of our old menus are available for swapping in Menu Builder for Pro Members. However, some of the recipe links from the original post are no longer active, so we have replaced them with similar recipes from OAMM or our blog partners (click the freezer version to log in and see them in menu builder).
A few weeks ago Emily asked me if I had slow cooker meals I would recommend from the Once A Month Meals menus. I made a few suggestions, but after talking a bit more I decided it might be fun (and incredibly resourceful) to have a list of the slow cooker recipes that have been utilized on menus throughout the year.
Thus, I have created this resource guide of sorts for those of you searching for some great slow cooker meals. You can view the original recipes by following the links, or find freezer cooking instructions by following the link to the OAMM menu listed beside it.
Tricia's Favorite Slow Cooker Freezer Meals
Beef
Chicken
Pork
Meatless