On April 1, 2019 by Kim
Yesterday we talked about How to Gift Freezer Meals, but today we want to get a little more specific and talk about how to cook and package single serving freezer meals.
This is a unique cooking method, but it can be applied to a surprising number of people and circumstances. It can be used for those who regularly cook for only one or two. But single serving meals are also perfect for gifting.
A family with children might appreciate a 13×9 full of casserole, but many who would most appreciate a meal only need a single portion: singles, elderly, college and careers, first-time moms, those with special diets or allergies, or someone who is ill, recovering or housebound.
We have lots of tips and tricks for what to cook and how to package it, including a video at the end!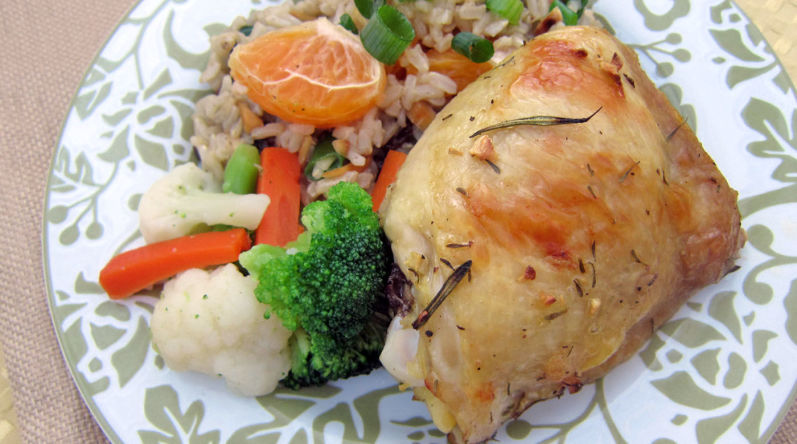 What to Cook in Single Servings
Not to brag, but Menu Builder is pretty amazing. You can easily choose how many portions you need for your cooking day and all of your documents are adjusted accordingly. With single servings, you just need to remember that the system is programmed to give you enough to eat each meal twice. So if you input 2 servings, you will end up with 4 servings total (input 4 servings, you get 8 total, etc.)
Here are a few guidelines to help you choose what to cook:
If you are planning to eat these meals for lunch, choose meals you don't usually eat for dinner. You don't want to have leftovers of a meal and have that same meal in the freezer.
Choose a "fancy" meal and a "simple" side OR a "simple" meal with a "fancy" side. Basically, you want to choose one item that is less labor intensive with each meal. (The following Simple Sides are now listed in Menu Builder and can be added to menus: white rice, brown rice, peas, broccoli, mashed potatoes, carrots, green beans, cauliflower, brussel sprouts, corn, zucchini and summer squash, pasta and marinara, and creamy mashed potatoes. You can search for them by keyword.)
Choose items tagged as lunch items in Menu Builder or search our recipe page using the filter. Lunch items are designed to be completely cooked on a cooking day and simply reheated on the serving day. Perfect for single servings! (Note: You could use slow cooker dinner items, but be aware that you will have to adjust the directions to cook on serving day since Menu Builder will not do this for you.)
Choose meals that are prepared different ways so that you can spread out the labor between appliances. For example, choose no more than 2 baked items (each takes approximately 2 hours) or 2 slow cooker items (they take up time and space).
We recommend 5 "fancy" items (or labor intensive items) paired with 3 "simple" items (dump and go or simple cooking). This cooking day might be a little more labor-intensive because all meals are cooked on the serving day.
Get started with one of our Multicourse Mini Menus, which we designed specifically for sharing and for single serving portions.
Create Your Own Lunch Bowls
Here is another great idea for lunch bowls (although they could be dinner too!) from Picky Palate. Here are some Once a Month Meals recipes that would work well in these bowls also. You can mix and match for variety. For Paleo bowls, just leave out the grains. All of the vegetables are Paleo friendly.
Don't forget to peruse our Better Than The Freezer Aisle series. All of these are copycat versions of popular store-bought freezer meals, which as you know are generally single portions. We have offerings across our range of menus.
How to Package Single Servings
The possibilities are endless where containers are concerned! Here are a few suggestions:
If you have a meal and sides that need to remain separate use a divided container. If you have an all in one or a lunch bowl type meal, then you can go for one without any dividers.
For more tips on how to package and share freezer meals, see our post from yesterday.
Another refresher on the details for Freeze it Forward in case you are just joining us:
The challenge: Gift a freezer meal and share with the OAMM community using #freezeitforward or in the comments below.
The goal: The one who gives and one who receives will be both full and fulfilled.