On July 18, 2018 by Once a Month Meals
**This post may contain affiliate links, but we promise only to point you to products we use and love!**
Freezer meals + your Instant Pot = the easiest meals ever!
The Instant Pot (or more commonly known as the programmable pressure cooker) is our favorite kitchen appliance here at Once A Month Meals.
Why?
Because you can cook meals straight from frozen… 🙌 The beautiful thing about Instant Pot Freezer Meals!
No thawing required! Assemble these recipes in record time, freeze them for later, and then cook your meals directly from the freezer.
At Once A Month Meals we specialize in meal planning for the freezer. With that said, we have loads of resources, tips, and Instant Pot Menus to introduce, and get you started with freezer cooking for your Instant Pot!
INSTANT POT Freezer MENUS INSTANT POT freezer RECIPES
Instant Pot Resources
Get started with an Instant Pot Menu
Instant Pot Menus come with:
Organized Grocery Shopping List
Prep Instructions
Step-by-step Cooking Instructions
Individual Recipe cards
Labels
Thaw sheet
Learn how to create your own custom Instant Pot menu from these recipes using our Freezer Meal Planning Membership!
Try an Instant Pot Freezer Meal Plan for FREE on us!
Receive a complimentary Mini Freezer Menu of your choice and get started with easy freezer meals!
The mini menu is a 5-6 recipe menu that has a shopping list, step by step instructions, prep sheet, recipe cards, labels and thaw sheet. It will give you a glimpse into our way of freezer cooking, as well as show you the resources and instructions you will get with each menu you create as a member.
Just remember, with a membership, you would be able to customize the recipes and serving size!
Instant Pot Freezer Meals
Members must be logged in to add the Once A Month Meals freezer meal versions of these recipes to a custom freezer meal plan. Learn more about membership here.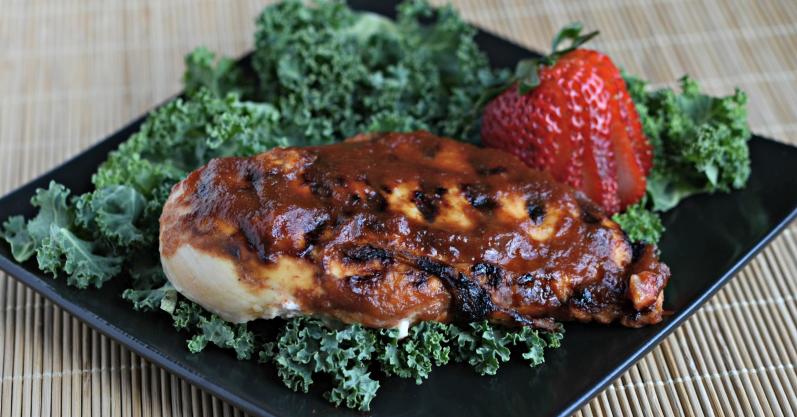 (*) Next to a recipe indicates that you can ACCESS NOW without a paid membership.
Instant Pot CHICKEN & POULTRY Recipes
Instant Pot Buffalo Chicken Gyros via 365 Days of Crockpot (Freezer Meal Recipe Version)
Instant Pot Butter Chicken via The Typical Mom (Freezer Meal Recipe Version)
Instant Pot Chicken Cacciatore via The Typical Mom (Freezer Meal Recipe Version)
Instant Pot Chicken Fajitas via Mommy Hates Cooking (Freezer Meal Recipe Version)
Instant Pot Chicken Teriyaki via I Save A to Z (Freezer Meal Recipe Version)
Instant Pot Cream Of Chicken Soup via By Pink (Freezer Meal Recipe Version)
Instant Pot Keto Friendly BBQ Wings via I Save A to Z (Freezer Meal Recipe Version)
Instant Pot Moo Goo Gai Pan via Gluten Free Pressure Cooker (Freezer Meal Recipe Version)
Instant Pot Shredded Chicken Tacos via Or Whatever You Do (Freezer Meal Recipe Version)
Instant Pot Teriyaki Chicken Drumsticks via Mommy Hates Cooking (Freezer Meal Recipe Version)
Instant Pot Thai Chicken Thighs via 365 Days of Crockpot (Freezer Meal Recipe Version)
Instant Pot Whole Chicken with Vegetables via Recipes that Crock (Freezer Meal Recipe Version)
Instant Pot BEEF Recipes
Instant Pot Beef and Broccoli via I Save A to Z (Freezer Meal Recipe Version)
Instant Pot Beef Street Tacos via Or Whatever You Do (Freezer Meal Recipe Version)
Instant Pot Corned Beef and Cabbage via Gutsy By Nature (Freezer Meal Recipe Version)
Instant Pot Mediterranean Beef via Amee's Savory Dish (Freezer Meal Recipe Version)
Instant Pot Risotto with Chicken and Mushrooms via Gluten Free Pressure Cooker (Freezer Meal Recipe Version)
Instant Pot Short Ribs Korean Style via Gluten Free Pressure Cooker (Freezer Meal Recipe Version)
Instant Pot Spaghetti via The Typical Mom (Freezer Meal Recipe Version)
Instant Pot Turkish Short Ribs via AIP Lifestyle (Freezer Meal Recipe Version)
Instant Pot PORK Recipes
Instant Pot Cajun Sausage and Beans via 365 Days of Crockpot (Freezer Meal Recipe Version)
Instant Pot Egg Rolls in a Bowl via Gluten Free Pressure Cooker (Freezer Meal Recipe Version)
Instant Pot Mocha-Rubbed Pot Roast via Nom Nom Paleo (Freezer Meal Recipe Version)
Instant Pot Pork Stroganoff via The Typical Mom (Freezer Meal Recipe Version)
Instant Pot Pork Tenderloin Teriyaki via Or Whatever You Do (Freezer Meal Recipe Version)
Instant Pot Split Pea Soup via The Typical Mom (Freezer Meal Recipe Version)
Instant Pot Sweet and Sour Pork via Gluten Free Pressure Cooker (Freezer Meal Recipe Version)
Instant Pot VEGETARIAN/MEATLESS Recipes
Instant Pot Braised Kale and Carrots via Nom Nom Paleo (Freezer Meal Recipe Version)
Instant Pot Creamy Tomato Soup via The Pinning Mama (Freezer Meal Recipe Version)
Instant Pot Fire Roasted Tomato Soup via Maria Makes (Freezer Meal Recipe Version)
Instant Pot Lentil Vegetable Soup via Healthy Slow Cooking (Freezer Meal Recipe Version)
Instant Pot Minestrone via The Typical Mom (Freezer Meal Recipe Version)
Instant Pot Skinny Broccoli Cheddar Soup via 365 Days of Crockpot (Freezer Meal Recipe Version)
Instant Pot SEAFOOD Recipes
Instant Pot Whole 30 Thai Coconut Shrimp via Recipe This (Freezer Meal Recipe Version)
More Instant Pot resources:

SaveSave