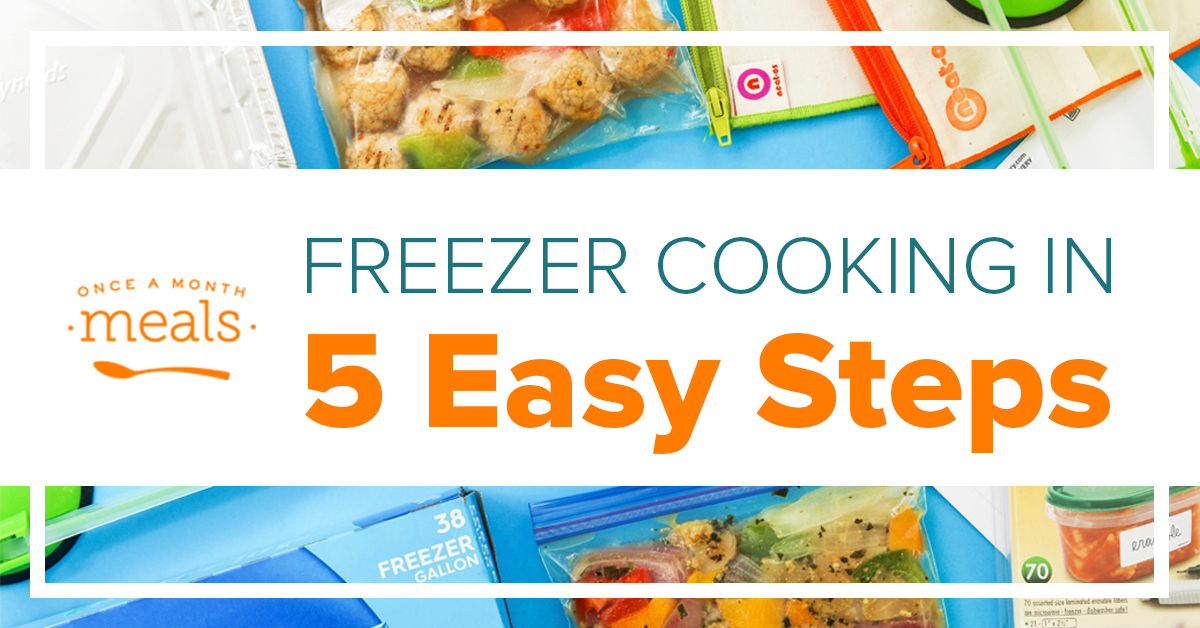 If you just landed here at Once a Month Meals and you want to start freezer cooking, we have five easy steps for you!
There is no need to be overwhelmed because we are here to walk you through the process!
The links here provide a comprehensive list of all the great posts we have highlighted in our Get Started series. You could spend HOURS alone reading through all of these resources, but you can start freezer cooking quickly by following the basic steps. You will also want to check out our video on the Home page as well as look over the How it Works page for a quick visual of the process.
If you decide freezer cooking is for you, then check out the additional resources at the end of this post and dive in!
Start Freezer Cooking in Five Easy Steps

With a membership to Once a Month Meals you get everything you need to make freezer cooking easy.
Menus: Access over 150 featured menus – 11 different menu types.
Recipes: Access to our MenuBuilder software and our database of close to 6,000 freezer friendly recipes
Create Your Own: Make your own menus by adding recipes to a custom menu.
Menu Resources: includes printable grocery lists, step by step instructions, recipes, labels, and thaw sheet – for every menu!
Support: Gain support and encouragement from our Members-only Community!
Do you eat Paleo and your spouse is Vegetarian? No problem! You can create a menu that is half Paleo/half Vegetarian. Find a giant sale on boneless chicken? Swap out all of the beef recipes on this month's menu for chicken. You are also able to save up to three menus for future access.
Learn more by watching the video on the Home page and reading more details on the How it Works page.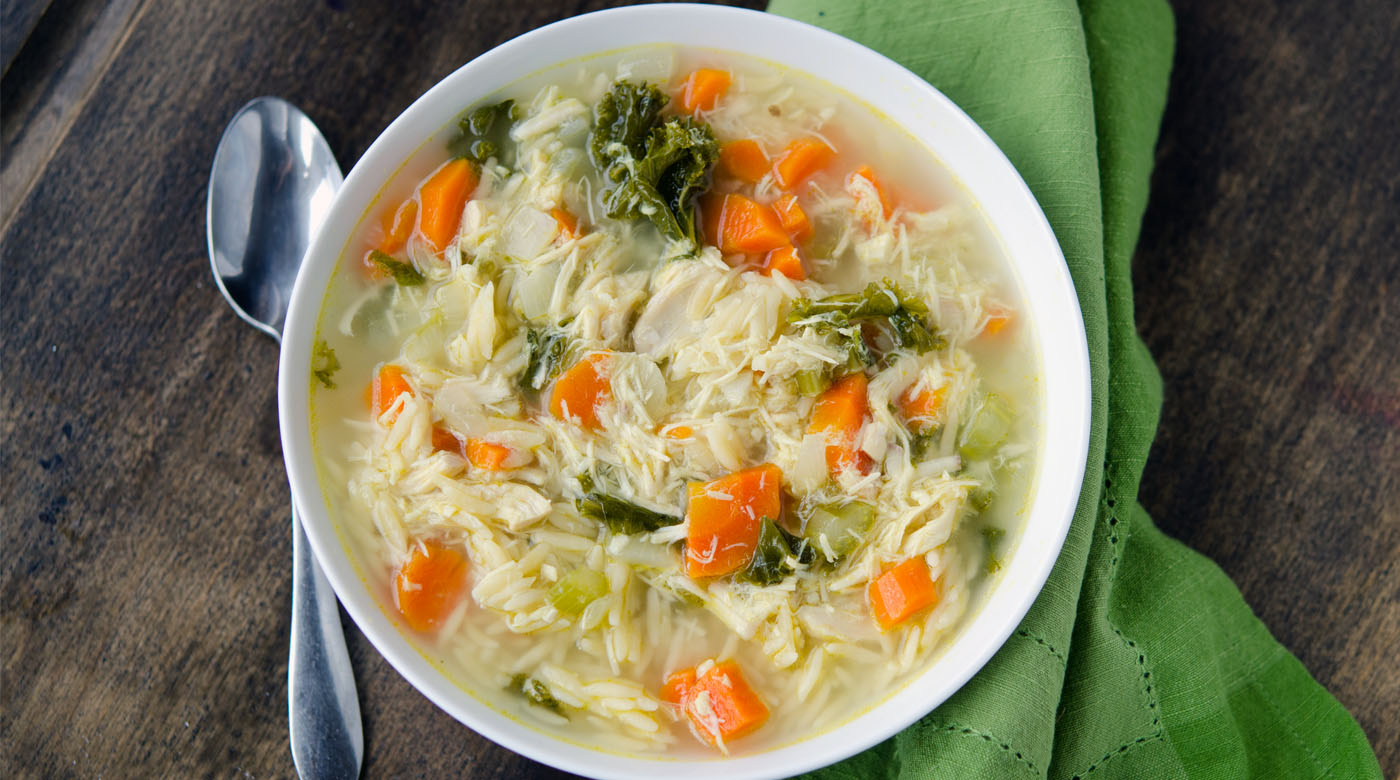 2. Pick the Menu that BEST suits you.
Before you start freezer cooking, you have to first decide what exactly you are going to cook!
Here's a list of all of our menu types! We also have this fun infographic to help you decide!
Traditional
Paleo
Real Food
Vegetarian
Diet
Gluten Free Diary Free
Allergen
Instant Pot
Slow Cooker
Baby and Toddler
Keto
Diabetes-Friendly
Mini and more!
With membership, you have access to all our recipes and all our menus! You can customize one of our already curated menus, or create your own from scratch using our blank menu, My Freezer Meal Plan!
You're not locked into any one plan or menu type. You can save 5 customized menus at a time, and there is no limit to how many you can customize in a month.

3. Print Your Documents
The following documents are provided for each menu – even your custom menus!
A Grocery Shopping List organized by category for faster and easier shopping.
Prep Instructions to help you prepare all your ingredients ahead of time.
Step-by-step Cooking Day Instructions for fast and efficient freezer cooking.
Individual Recipe Cards with detailed cooking and freezing instructions.
Printable Labels for your freezer bags with thawing and reheating instructions.
A Thaw Sheet for a full list of your menu's defrosting or reheating instructions.
Enter the number of people you are cooking for in the space for "Servings" and all of the documents will update to show the proper amounts. No math (you're welcome). The system also doubles each recipe automatically so that you can make the best use of your time in the kitchen.
Be sure to print out all of the documents and read through them before you start freezer cooking. These will walk you through your big cooking day step by step. (Need a big picture overview? Read here!)

4. Shop
Get thee to a grocery store! Your organized grocery list will help you stay on task and make sure you are ready to go. Check out the following posts for more information on efficient shopping.

5. Cook
This is it! Put on some comfortable shoes, start with a clean kitchen and freezer, and work your way through our step by step instructions for stocking the freezer. If you have more questions about the cooking process, you are likely to find the answer in one of these get started posts. But we also encourage you to visit our Community and engage with other freezer cooks. Or chat with our customer engagement staff LIVE using the orange button in the bottom right hand corner of your screen.
General Get Started Posts
Food Preparation and Storage

Additional Questions Before You Start Freezer Cooking
What is the time commitment?
Each type of menu and each monthly menu varies in the time it takes to complete. In addition, your efficiency and quickness in preparation, cooking and clean-up is also variable. However, we usually estimate the following as average times needed.
Shopping – 2-3 hours in total
Night Before Preparation (Chopping, etc) – 1-2 hours
Cooking the Day of – 6-12 hours
*These estimates are based on cooking 12-15 recipes (doubled) for 4 servings( +/-) each.
What is the cost?
The cost is also variable. Factors for each menu include the region of the country, access to sale goods, availability of local produce, and use of coupons. It also varies by size of a family. For a family of 4 for most of our menus, you can expect to pay somewhere between $150-$300 for all the ingredients for all of the meals. It usually averages between $2.50-$6.00 an entree for 4 servings. See our Support Articles for a breakdown of the different menus and tips on saving money.
What does a real live freezer cooking day look like?
Don't think that because you have a small kitchen or a normal freezer that you can't do this. Freezer cooks have kitchens, families, and lifestyles of all shapes and sizes. Take a look around the kitchens of some of our staff members (past and present) in these posts, but you can also connect with your fellow members in our I Am OAMM series which spotlights cooks just like you!