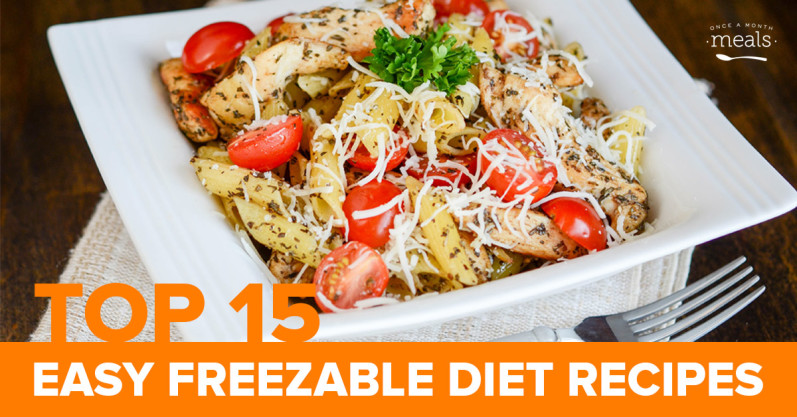 Start the new year and new you with fifteen easy, freezable diet recipes. Each of these recipes is categorized as "dump and go" on your cooking day, meaning you can basically just toss the ingredients in a bag and be on your way. Most of them are also easy to serve as well. They can be thrown in the crock pot, oven, or quickly pan fried and are on the table with minimal fuss.
15 Easy, Freezable Diet Recipes
More Resources:
Our Favorite Diet Menus:
Learn how you can create a custom diet menu to meet your specific needs. You can even use the recipes from this post to plan diet friendly dinners for 30 days!