On November 20, 2017 by Kim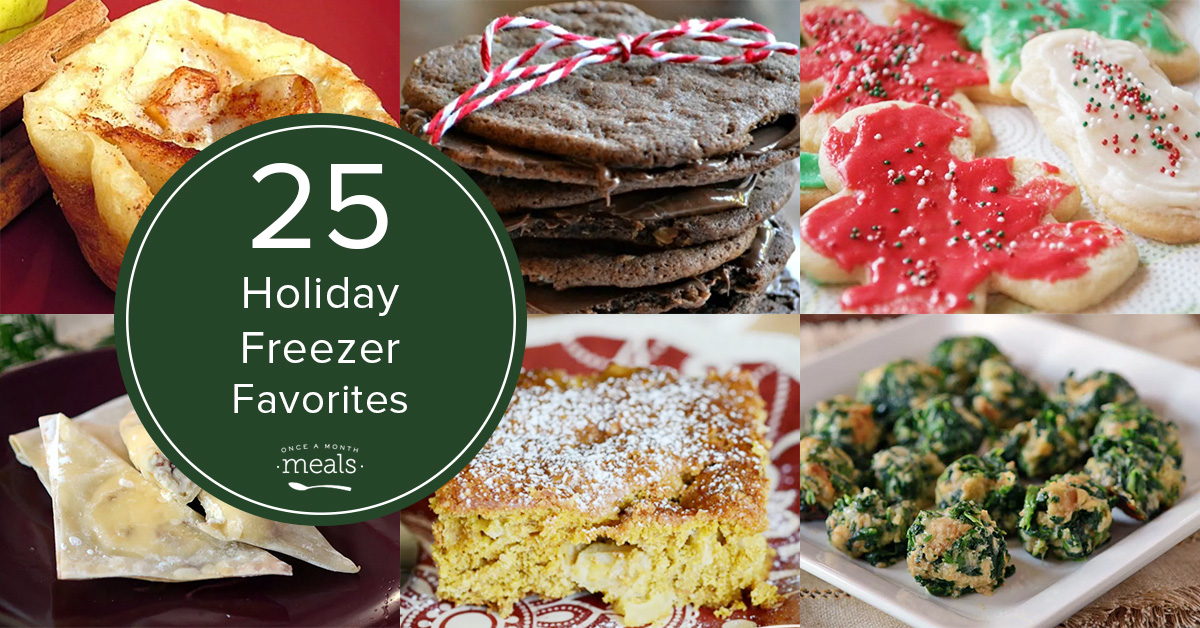 Wouldn't it be amazing if you could make all of your food ahead of time for your Christmas celebration? All you would have to do is thaw for your party, meaning you could spend your time face to face with family instead of your kitchen appliances? Oh wait, you can!
Enjoy OAMM's 25 holiday freezer favorites, and please enjoy your loved ones.
Main Dishes
2. Seaton Sunday Roast Chicken
4. Ridiculously Delicious Roast Chicken
7. Rosemary Balsamic Glazed Rack of Pork
Side Dishes
9. Garlic and Bacon Green Beans
11. Slow Cooker Stuffed Acorn Squash
12. Pumpkin Macaroni and Cheese
Snacks and Sweets
16. Bacon Cream Cheese Wontons
17. Ham Balls
18. Slow Cooker Buffalo Chicken Dip
19. Spinach Balls
20. Sun-dried Tomato and Basil Pinwheels
22. Holly Leaves
23. Salted Chocolate Nutella Cookies
25. Great Grandma's Sugar Cookies
P.S. – I did not mean to imply that kitchen appliances are not loved ones. Many of us at Once A Month Meals have named ours, but you can get your quality time with them on your big cooking day instead of holidays. 🙂