On February 27, 2017 by Kim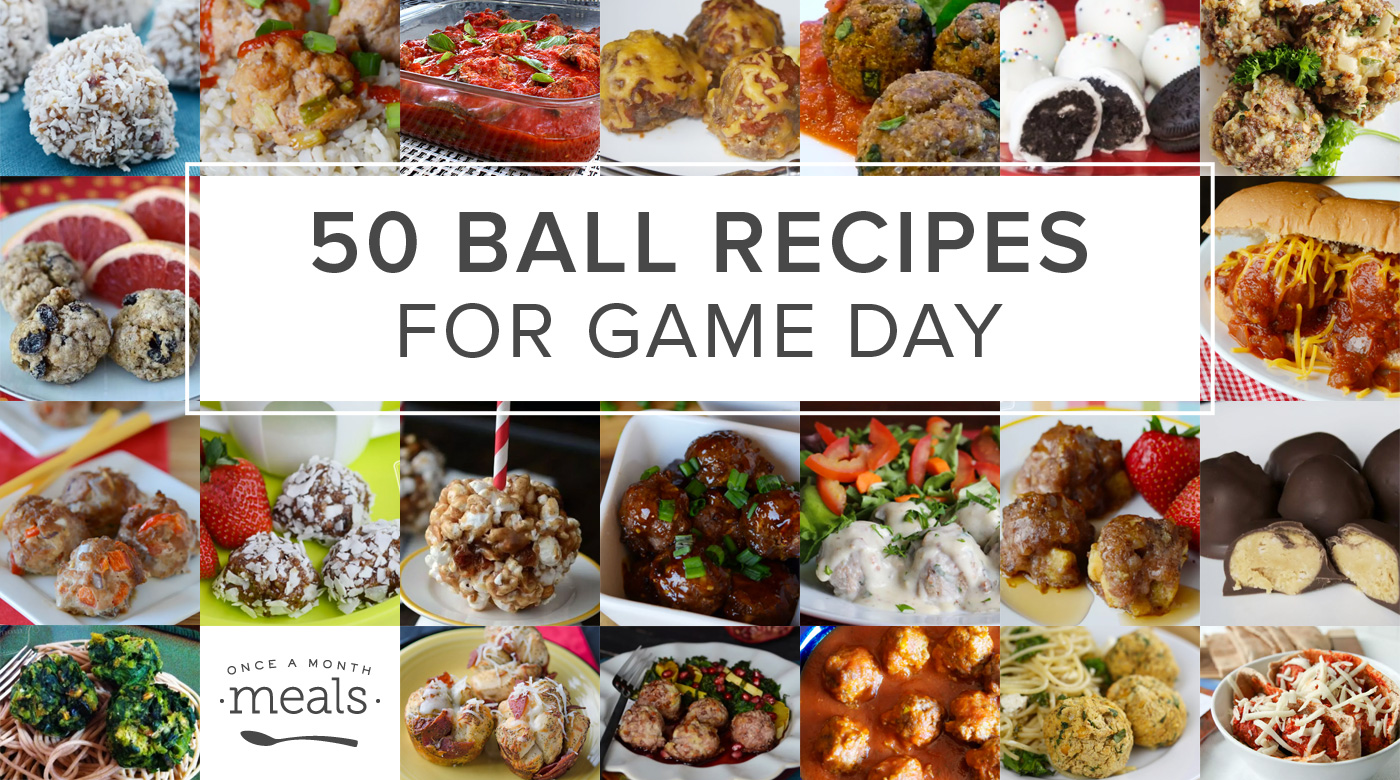 If you are a college basketball fan then March is your month! But whether you are a jersey-wearing, face-painting supporter of your alma mater or you are just along for the ride, you can agree that game day snacks are in order. What better recipes for a game day than those that are shaped like a ball? They're easy to assemble, bite-sized for party trays, and delicious no matter what the ingredients are – classic meat, salty, sweet, or a tasty mix.
Don't forget to check out our Spring Game Day Mini Menu (Vol. 1) from last March and our NEW Spring Game Day Mini (Vol. 2)!
Here are 50 freezer-friendly, finger food, ball recipes for game day!
We have broken the recipes down into their Menu Builder categories so you know where to find them when you are creating your own menus. However, many of these recipes are versatile and can be used for multiple categories. For example, we categorize lunch recipes as those that are cooked on freezer day and ready to heat and eat on serving day. But those could just as easily be used at dinner time or even for appetizers. So use them as you see fit!
Also, note you will see recipes from our Blog Partners in this list. These will be followed by a "freezer version" link which will require a Membership log in to view and add to your custom menu. 
Breakfast
Lunch
Dinner
Snack