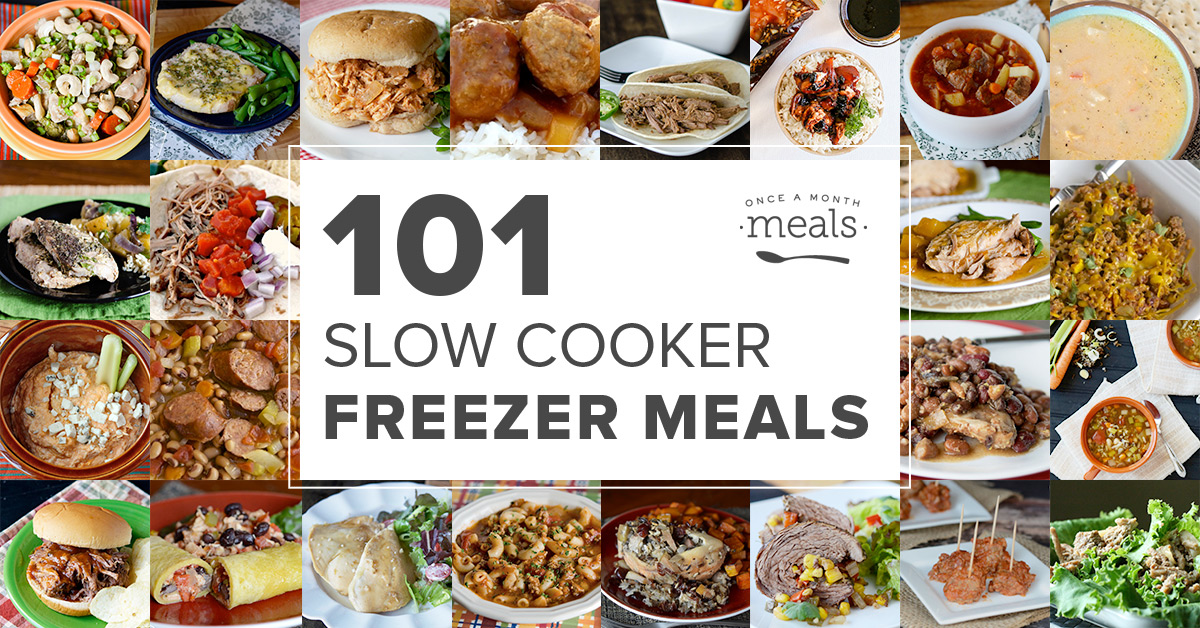 Raise your hand if you love your slow cooker! My hand is held high. Not only does the slow cooker make your life incredibly easy, but it has a unique ability to make food taste fantastic! My favorite day to use my slow cooker is Sunday. I'm gone all morning for church activities, so if I want to get our big Sunday dinner on the table before the nap time grouches appear, I need something to be happening while I'm gone.
Slow cooker recipes are comfort food favorites – here are 101 freezable slow cooker recipes to enjoy!
Slow Cooker Menus
Our slow cooker menus are a great place to get started if you have never experienced freezer cooking before. Remember you can use your Membership to customize these menus by swapping or create one that is entirely your own.
All Slow Cooker Menus All Slow Cooker Recipes
Learn how to create your own custom menu from these recipes using our Membership.
(*) Next to a recipe indicates that you can ACCESS NOW without a paid membership.

Traditional
Paleo
Diet
Gluten Free Dairy Free
Vegetarian
Add Ons
You can see all these recipes and more on our Pinterest board as well!