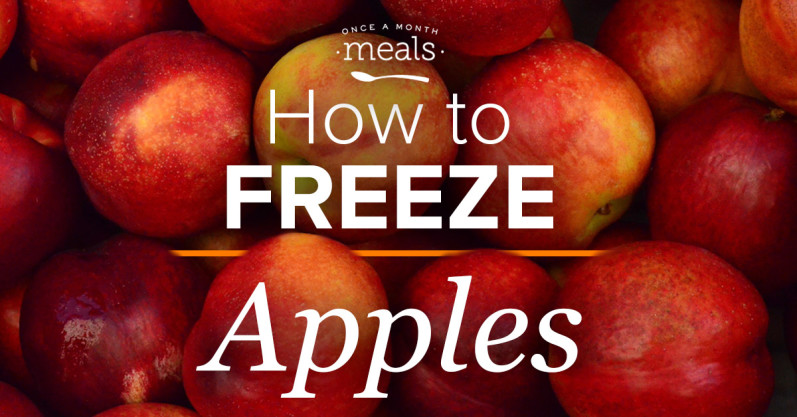 Learn how to easily freeze your abundance of seasonal apples!
Fall is our favorite time of year, and we've eagerly looked forward to fall apple picking. If you've made a recent trip to a local apple orchard with your kids, we're sure it's resulted in a huge box of apples!
We've enjoyed munching on them fresh with toffee apple dip, and making applesauce, but we have also frozen much of our abundance.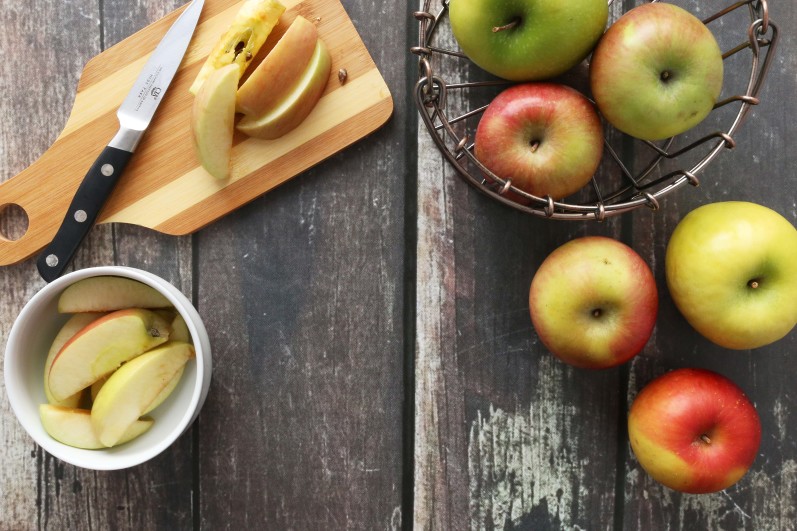 How to Freeze Apples:

Peel, core, and slice the apples.
*If you just have a few apples, a paring knife or vegetable peeler works, but if you have a large quantity, a peeler/corer/slicer tool is very useful and saves a lot of time.
Sprinkle chopped/sliced apples with lemon juice to prevent apples from turning brown.
*You can even add spices such as cinnamon and nutmeg along with some sugar to have seasoned apples ready for apple pies or apple crisp!
Portion apples into freezer bags or other containers, seal, label, and freeze!
Things to Note: It's important to know that freezing apples will change the consistency and when thawed they will become mushy. You won't be crunching on them for a snack.
Ways to Use Frozen Apples
Our Favorite Apple Recipes