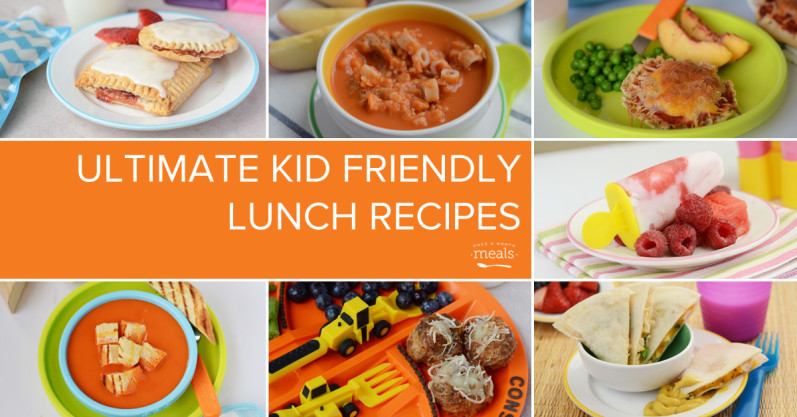 Lunch is a hard time for parents.
Whether your kids are in school or at home, you want to provide them with something quick, healthy, and sustaining. Oh and it has to be something they actually eat! In the early days of the blog, our founder Tricia shared some of the recipes and ideas that worked for her when she had two littles at home. We have combined her ideas with our newer recipes and resources to give you an ultimate kid friendly lunch recipes list.
Tricia's Family Favorites
Tip from Tricia: Breakfast recipes pull double and triple duty as lunches or even snacks!
Tricia's Side Dish Ideas
Sliced avocado
Broccoli (favorite!)
Lima beans (favorite!)
Corn
Mixed vegetables
California blend vegetables
Carrots
Peas
Peaches
Pears
Blueberries
Grapes
Bananas
Cheez-Its
Veggie chips/fries
Applesauce
Sliced apples
Oranges
Tricia's Sample Menu
Monday – Meatballs (I'm having guests, so the adults will eat meatball sandwiches), french fries, grapes
Tuesday – Fish sticks, California mix vegetables, apple slices
Wednesday – Peanut butter and jelly, applesauce, mixed vegetables
Thursday – Individual Mac and Cheese, green beans, oranges
Friday – Chicken fingers, broccoli, canned peaches
More Kid Friendly Resources
It is a huge help to take a peek into someone else's kitchen, but here are some more ideas and resources from which to pull. See what works for you!
Make a Menu and Meal Plan With These Recipes!
With membership, you have access to all our recipes (including these!) and ALL our menus! You can customize one of our already curated menus, or create your own from scratch using our blank menu, My Freezer Meal Plan!
You're not locked into any one plan or menu type. You can save 5 customized menus at a time, and there is no limit to how many you can customize in a month.
LEARN MORE CREATE A CUSTOM MENU
More Back-to-School resources: