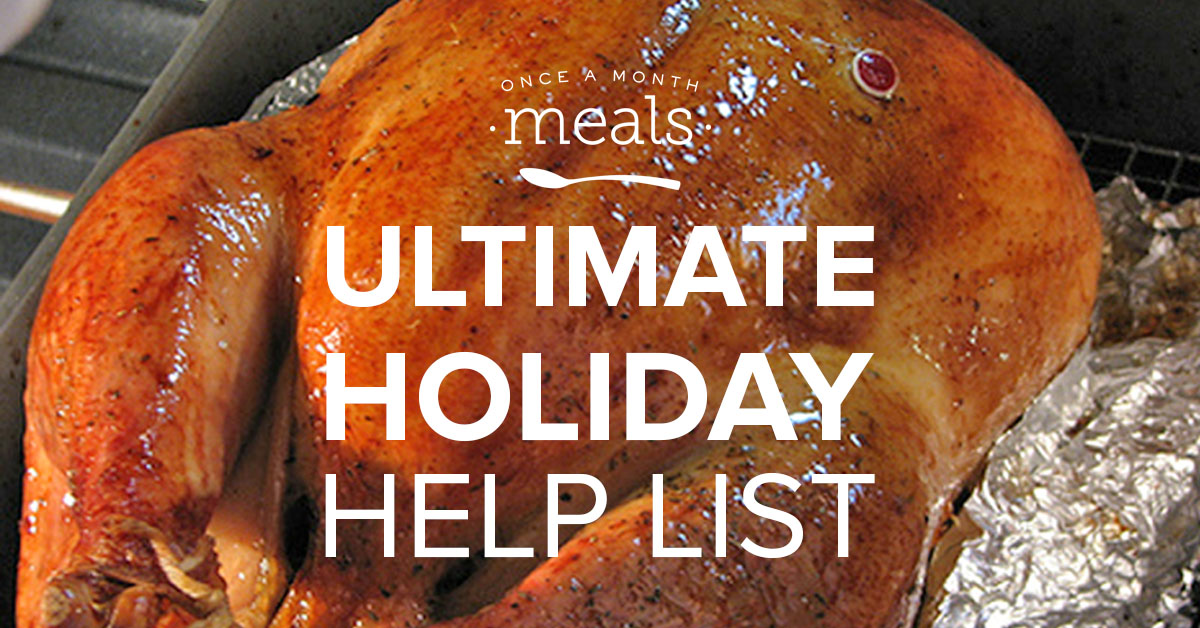 It is bound to happen. T minus six hours to turkey time, and you realize, "I forgot the _____!" And cue facepalm. But then you start thinking, "Maybe I can make it myself or find some kind of substitute?" Or maybe you're the next in line for the Throne of Procrastination (behind me of course!). It is the Wednesday before Thanksgiving, and you're still trying to decide what to serve or how you will use your eight pounds of leftover turkey.
Our ultimate holiday help list is here to get you through those harrowing moments!
Must Have Resources
Agh, I Forgot the…
DON'T Forget Dessert!
Lovely Leftovers
Best wishes for a successful holiday meal from all of us at Once a Month Meals!