On February 26, 2017 by Kim

"Now that I have all of these freezer meals, what do I serve along side them?"
We get this question a lot. Many of our dishes already incorporate veggies or starches – casseroles, soups, one pot dishes, etc. – but others require some thought for side dishes. You may have time to throw them together at meal time, but why not make your life super simple by adding some freezer friendly side dishes to your cooking day?
"Can I really freeze that?"
You may not have ever thought to freeze some of these items. Items like potatoes, dairy, pasta, and even some vegetables are typically not thought to be freezer friendly. But we have found that this is simply not true, as long as you freeze them correctly, and we're here to help you with that! Check out our post on what you can and cannot freeze.
"How do I choose?"
When you are pairing your meals and side dishes, you will want to balance the time and effort spent on your recipes. For example, if you have several easy assembly main dishes (throw and go type recipes) you can afford to spend a little time on a fancier side dish. But if your main dish is more demanding, you will want to pick one of our simple sides, which you will see at the bottom of our list.
You could also choose to do your side dishes separately from your big cooking day. For instance you could knock out your big cooking day on Saturday, and quickly assemble one of our Side Dish Mini Menus on Sunday afternoon. We have a variety of seasonal side dishes available in these minis:
We also have a list of recipes for you below, but it is in no way comprehensive. Pro Members, we have over 100 side dishes from OAMM and from our blog partners in Menu Builder available for you to use in custom menus.
Freezer Friendly Side Dishes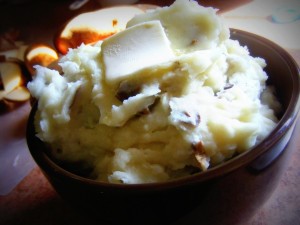 Potatoes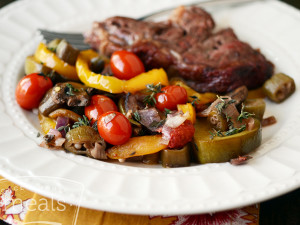 Veggies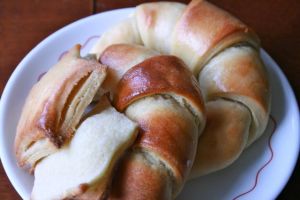 Grains and Beans

Simple Sides
These recipes are super simple, but sometimes it is just nice to have something already planned. These are your time saving recipes to pair with your "fancier" dinners. Some of them make great use of seasonal sale items. And they are the perfect add on to single serving freezer meals or family meals. You will not find them on the blog, but you will find them in Menu Builder for easy custom menu creation.
* Menu Builder links require that you log into as a Pro Member.
So what are you serving with dinner tonight? Add some variety to your plate with our freezer friendly side dishes!