On September 30, 2016 by Kim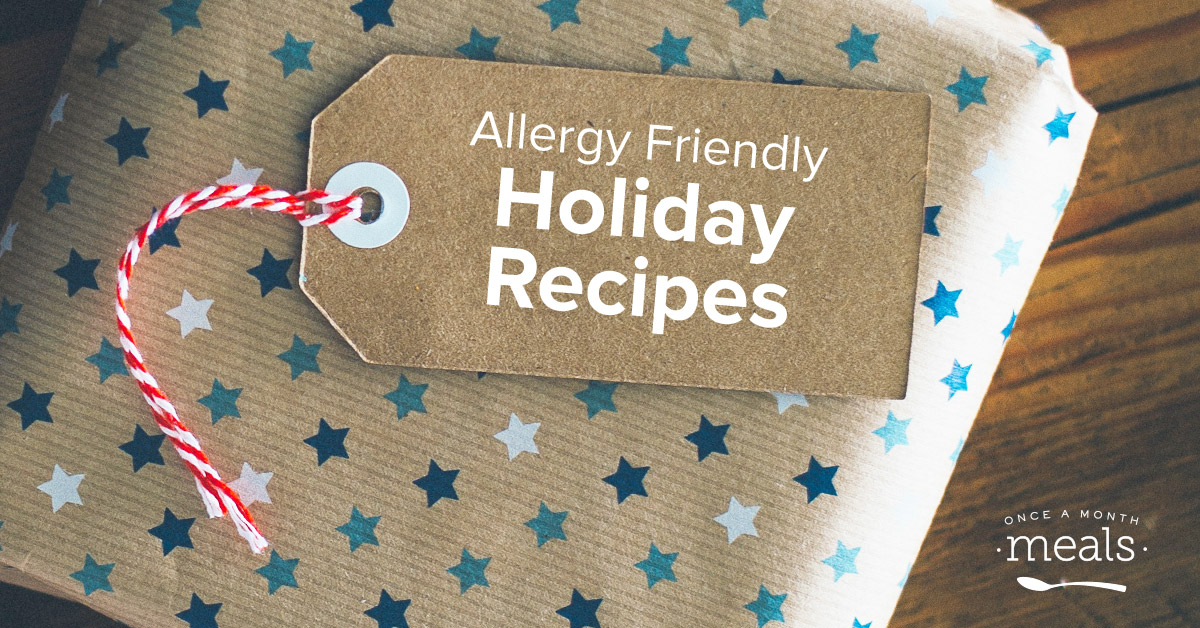 Yesterday we gave you our top 5 Tips for Allergy Friendly Entertaining. Now that you have some basic principles in place, here are some menu and recipe ideas for you to use as you plan. We have several sample menus and compilations of recipes for different needs. Please feel free to share your favorite recipes and resources in the comments below to help those who are planning allergy friendly meals. Don't forget that with your Membership, you can mix and match any of these recipes to meet your needs and the needs of your guests with your own custom menu!
If you are hosting this year, we have allergy friendly holiday recipes and sample menus to help take the guess work out of planning a meal that is special and nourishing for all of your guests.
Sample Gluten Free Dinner Menu
Appetizer – Gluten Free Dairy Free Holiday Ham Balls
Main Dish – Citrus Glazed Cornish Game Hens
Side Dish – Garlic and Bacon Green Beans
Side Dish – Gluten Free Dairy Free Pumpkin Apple Harvest Rice
Dessert – Gluten Free Dairy Free Gingerbread Cake
Other Gluten Free Recipes
Sample Dairy Free Brunch Menu
Other Dairy-Free Recipes
Sample Paleo Dinner Menu
* Paleo recipes are grain free and dairy free, so most of these can double for GFDF recipes. Just check with your guests if you have a doubt.
Appetizer – Paleo Buffalo Chicken Wings
Main Dish – Turkey with Cauliflower Carrot Herb Mash
Side Dish – Paleo Bacon and Brussel Sprout Hash
Dessert – Paleo Chocolate Chip Cookie Cake
Other Paleo Recipes (i.e. grain free and dairy free)
Auto-Immune Protocol
Low FODMAP
Nut Free