On December 31, 2018 by Once a Month Meals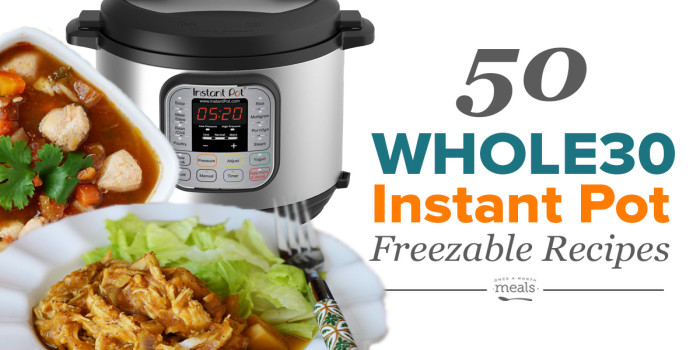 Whole30 can be a really difficult journey. Whether you are a first timer, or this is your second or third round, it is always hard in one way or another. Especially when you are trying to plan and prepare what you are going to eat for the next 30 days!
To help make your journey attainable, we have compiled 50 Whole30 compliant Instant Pot Recipes!
We have a wide variety of Paleo and Whole30 recipes and menus available so that you can stock the freezer and stick to your plan.

Make your own customized Whole30 Instant Pot Menu and Meal Plan!
With a Once A Month Meals membership, you have access to all our recipes (6,000+, including these!) and ALL our menus! You can customize one of our already curated menus, or create your own from scratch! You could even use this list to make your own Whole30 Instant Pot menu!
You're not locked into any one plan or menu type though. You can mix and match recipes of all varieties and dietary types. You can save 5 customized menus at a time, and there is no limit to how many you can customize in a month.
WHOLE30 Instant POT MENUS CREATE A CUSTOM MENU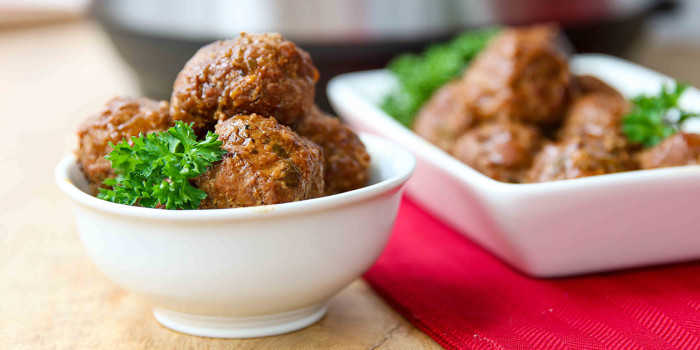 50 Whole30 Recipes for the Instant Pot
(*) Next to a recipe indicates that you can ACCESS NOW without a paid membership.
Our Blog Partner's Recipes!
To view the freezer version of our blog partner recipes, you will need to log in with your Once a Month Meals Membership.
Need more Whole30 recipes and inspiration? Here are another 101!!!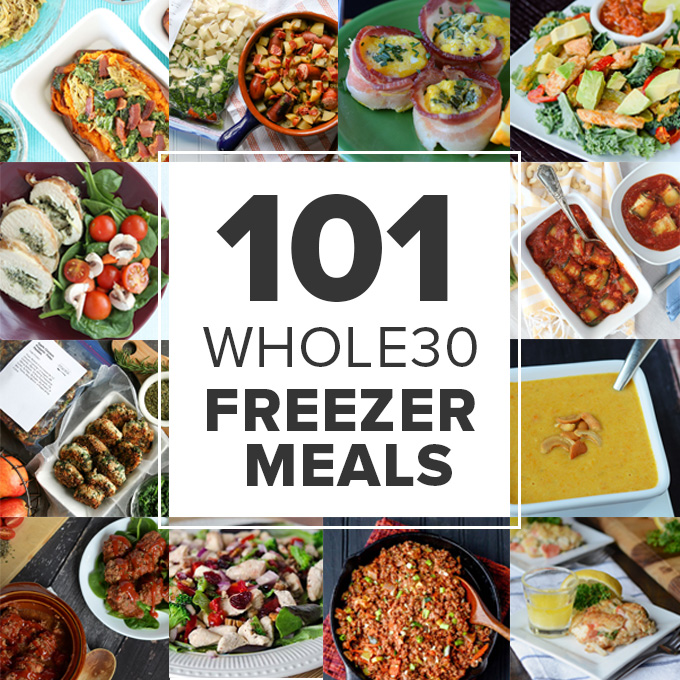 Instant Pot friendly recipes and menus!
Get Instant Pot Recipes Instant Pot Meal Plans
You can cook the menu as is, or you can build your own custom menu with a Membership.
SaveSave
SaveSave
SaveSave