On May 26, 2019 by Regan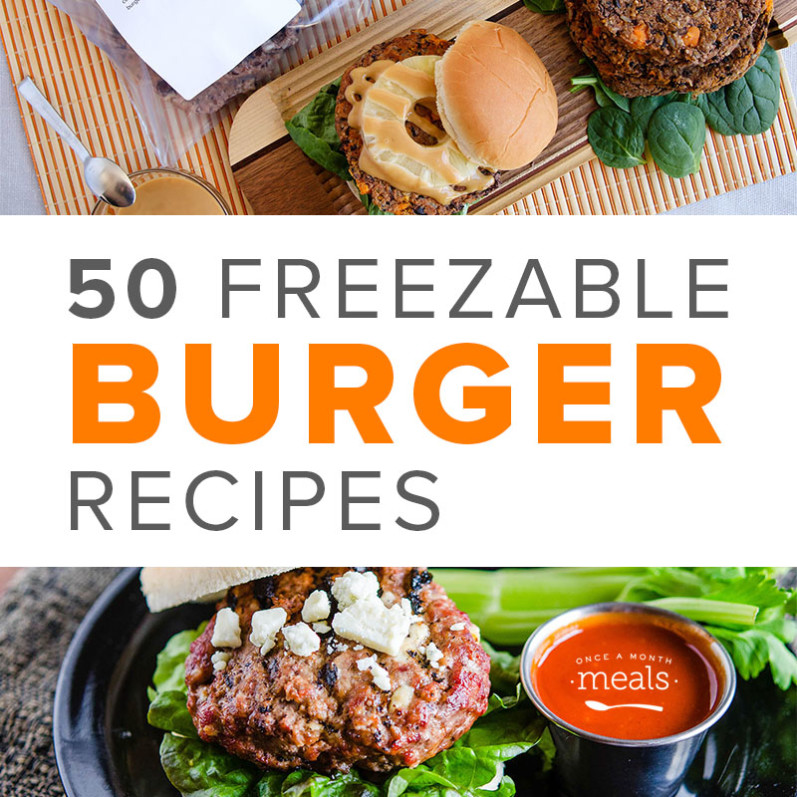 Who doesn't love a good hamburger (or veggie burger)? They're fantastic year round, but especially hot summer months fresh off the grill.
Did you National Hamburger Day is in May? Regardless of the month or season, you never need an excuse to grab some burgers from the freezer, (but not the store-bought kind)!
We have a wide variety of freezable hamburger recipes including burgers, condiments, and kid's favorites! If you are gluten free, grain free, or even vegetarian – we've got you covered too! There is no excuse not to enjoy a juicy burger! And there are so many reasons we love them hot off the grill: little cleanup up, no reason to heat the house, and who doesn't love the smell and taste of a freshly grilled food?
50 Burger Recipes for the Freezer
Condiments for Burgers
Paleo Burgers
Traditional
Gluten Free Dairy Free Burgers
Vegetarian Burgers
Whole Foods and Real Food Burgers
Kid-Friendly Burgers

Our Grilling Menus & Meal Plans
Get started and Make a Menu!
Our Menus come with:
Organized Grocery Shopping List
Prep Instructions
Step-by-step Cooking Instructions
Individual Recipe cards
Labels
Thaw sheet
Learn how to create your own custom menu from these recipes using our Freezer Meal Planning Membership!
Try a Menu & Meal Plan for FREE on us!
Receive a complimentary Mini Freezer Menu of your choice and get started with easy freezer meals!
The mini menu is a 5-6 recipe menu that has a shopping list, step by step instructions, prep sheet, recipe cards, labels and thaw sheet. It will give you a glimpse into our way of freezer cooking, as well as show you the resources and instructions you will get with each menu you create as a member.
Just remember, with a membership, you would be able to customize the recipes and serving size! If you are indeed interested in customizing, you can purchase one month if you would like!